Ever been in a situation where you just wanna go poof? Honestly, one does require special talent to end up in such poof situations so often! It all started with a buffet breakfast in Goa! (The blog was to be titled Zakhm-e-Ego, but I'm still unable to come to terms with the fact that I actually (may) have it! Hence, we're going with Zakhm-e-Goa!) 😎
10th Anniversary in Coorg
Before we start the actual story, this is a back story you got to know!
At a dinner buffet during our 10th anniversary trip in Club Mahindra Coorg,  I happen to believe that the faces on the next table were familiar ones! It was a proper family, grandparents, parents and a little one!
While I was not sure about knowing the couple, I was pretty sure that I knew the grandparents! I kept on telling Ram that I knew them and wanted to talk to them while Ram kept on asking me to let it go and most importantly, STOP STARING!
They were sitting right next to us and at some point I heard them mention 'Kamati Baug', a place all Barodians know! THEN I remembered! They were my awesome friend/classmate's parents!
Obviously, I had to talk to them, how could I not, right?!  Desperately wanting to avoid an awkward situation, Ram asked me to initiate the conversation only after he had left the restaurant…but do I listen!😊 I ended up asking, "Hey! Are you Neelam's parents?! I'm Chandani!" 😀
Well, what happened next was amazing! It was so good to meet folks from my hometown at an absolutely unexpected time and location! Like, what are the odds! They were there for celebrating their grandson's birthday!  I made them meet my family while giving 'told you' look to Ram! All smiles and No awkward situations!😎 But we cannot be lucky all the time now, can we? 😛
Also, the point to be noted mi lord is…I've no qualms in initiating a conversation or approaching people I know! (or I think I know!) 😛
Family reunion in Goa!
Yup! My high school BFF too said the same thing! 'Family ke saath Goa kaun jaata hai? Come here, Dwarka ghumata hoon sabko!' 😛 But Goa seemed like the only feasible option with everything happening around and honestly, Goa, Never…I say…NEVER disappoints! (Even with family! 😛 )
It was soooooooooo much fun! Sleep. Eat. Beach. Repeat. Goa is especially beautiful in monsoons! A random impromptu rain-dance sesh on Benaulim beach, dabbing with the gang at Colva Beach, lazy afternoon chilling at Chapora Fort… (remember the DCH moment? Three boys facing the sunset?! That place!) Had one hell of a time!🧡
One week absolutely flew by and it was time to leave! And then it hit me! WFH and SFH! Everything is bloody online so where's the need to go home? We extended our stay for a week more! 😀 (Nope…We're not loaded, just…plain stupid! 😀 )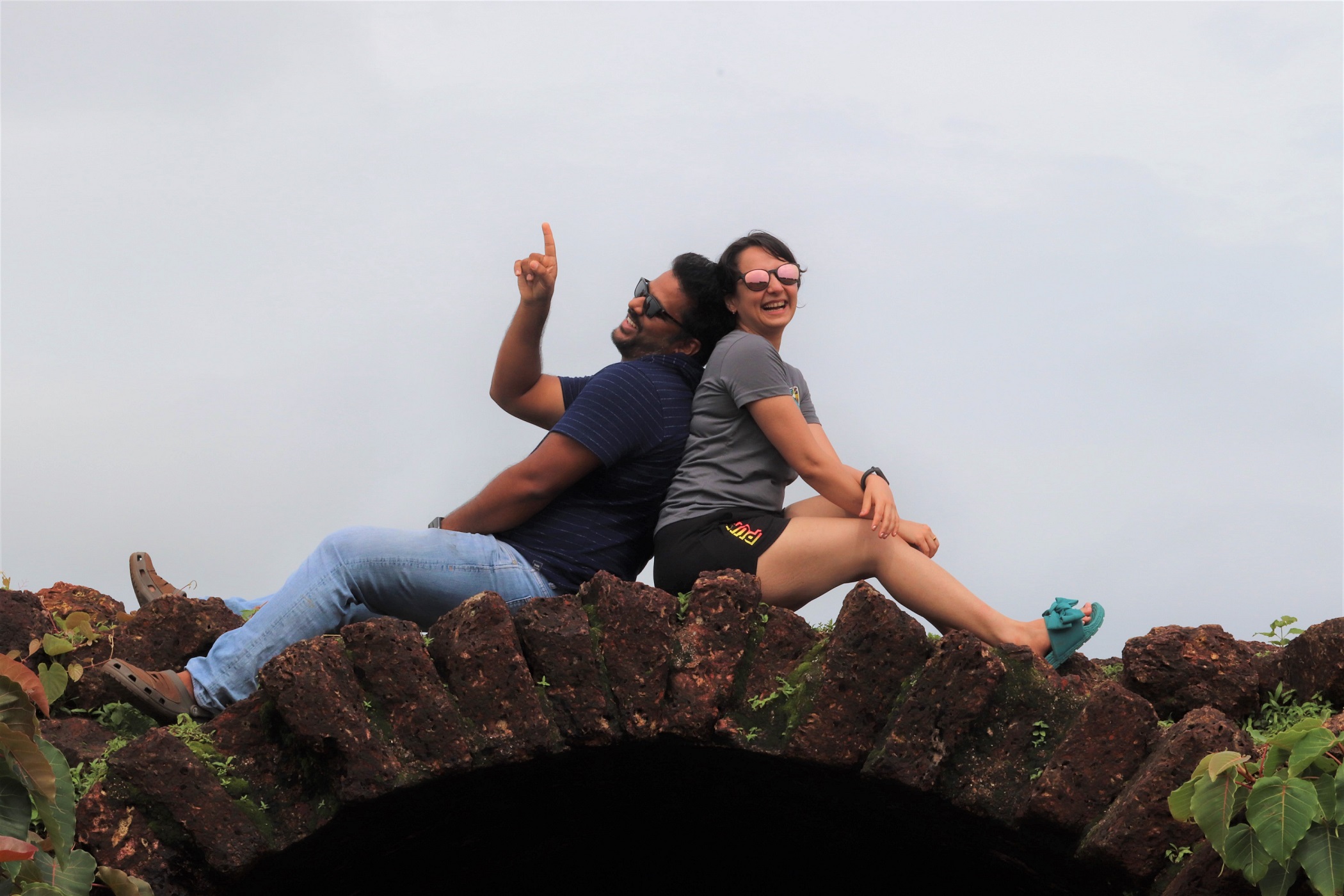 Varca Beach
After bidding adieu to my family we checked out of Karma Haathi Mahal and checked in to Club Mahindra Varca Beach! Best part, it is bang on the beach! There is a beach shower too so no messing up Ram's car along with his head! 😀 (Bringing in tons of sea sand along with soaking wet clothes in the car…drives even a man as patient as Ram mad insane!) 😛
The trip was going pretty smooth when one morning I saw my schoolmate with her family at buffet breakfast! Not just any schoolmate but the award winning schoolmate that I mentioned in my Woman's Day Celebration blog! I saw her without her mask and she saw me with, that's why she did not recognize me! 😀
I told Ram that my schoolmate too was staying there and he wondered aloud, 'why are you sitting here then?!' 😛 I told that we never actually talked in school so it doesn't make sense to talk now! (Looking back, I should have stuck to the decision!🙈)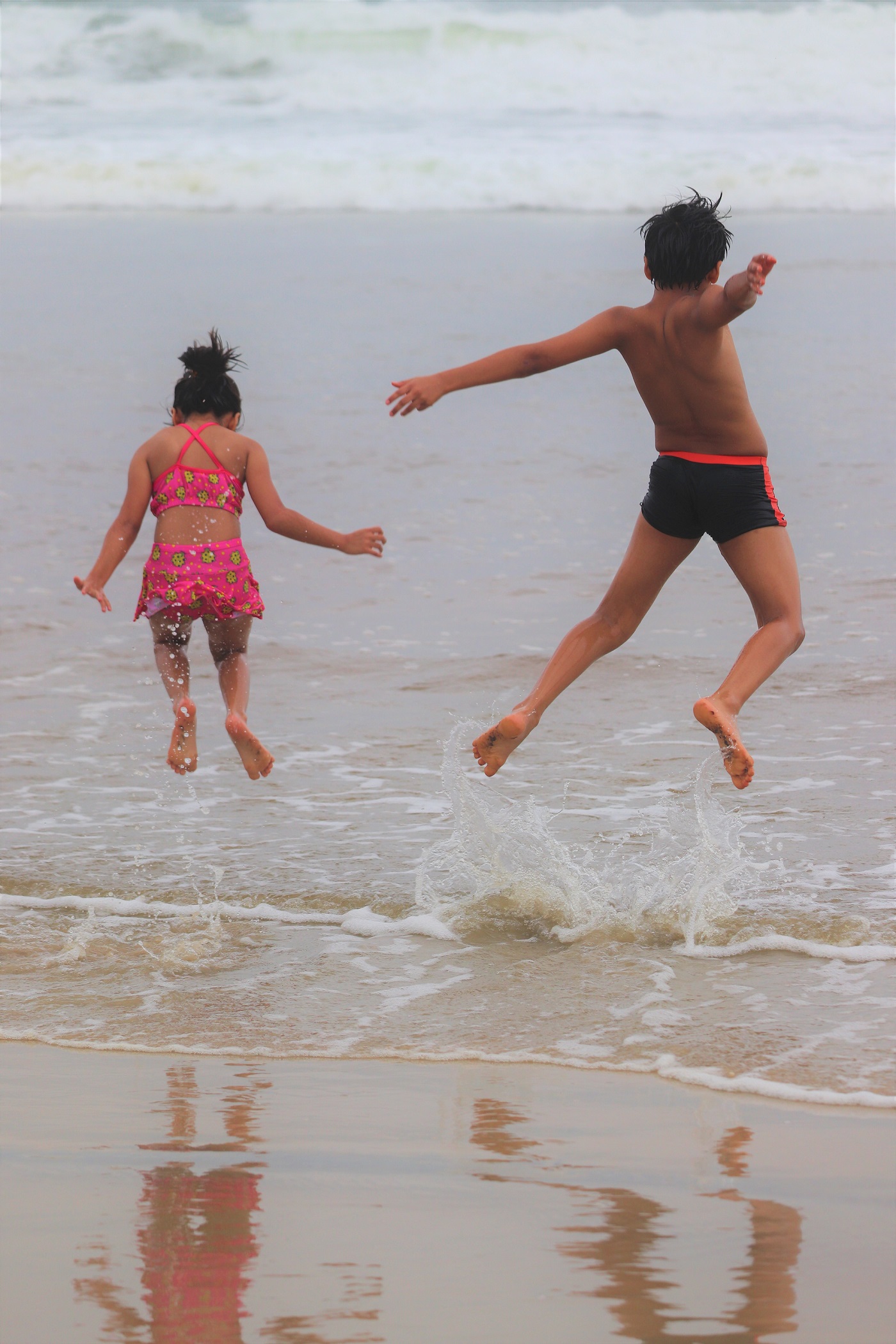 Crazy Catalyst!
IDK if I attract crazy fellas as friends or they go crazy after being with me! But when I told my BFF that I saw a classmate at the breakfast buffet, he was surprised, 'why did you not talk to her?' After I gave my reason, he goes, 'You got ego! That's why you didn't! You have a problem approaching people!'
How easy was it for him to say that I got ego! Ego is such a negative word! And I'm like a craaaaazy positive person! I swear! So, I let it go and went on with my day!
Big Shot Babe
Next morning at the buffet when I saw her walking towards the buffet while I was serving myself, as reflex action, almost trying to prove that I do not have ego, I blurted, "Hey, *******?!" She had a big question mark on her face… so to help her, I removed my mask!
That bloody question mark was STILL there!😲
Well, trust me, IDK why and how, but it kinda crushed my soul to introduce myself, "I am Chandani, we studied in school together."😜
Faaaaaaaaaaaaaaaaaaaaaaaaaaaaaaaaaaaaaakkkkkkkk!!!
She immediately went "Oooh!" and after "How are you? I'm good" back and forth, she asked how long I've been in Goa…I said 15 days…almost showing off…desperately trying to prove that I'm also doing Okay-ish in life!🙈 I know I knowwww!! It's just sad!🙈 (Again…We're not loaded, just bloody stupid!) 😛  Well, then she said she was holidaying after 2 years as a matter of fact-ly…all genuine and real…not at all showing off or anything!  (Empty vessels do make more noise, eh?!🙈 😛 )
After that we were at loss of words! Honestly, I was pretty much lost with "Yeh koun hai jisne Pooh ko dobara mudke nahi dekha!" resonating in my head! Okay, not exactly…but something similar!🙈 I ended up saying, "Okay then! Carry on! Was wonderful seeing you and congratulations for all your achievements!" 🙂
After exchanging byes, She was sweet to turn back and pointing at her kids she said that they were having exams so she would introduce them later! I then showed my little buggers and promised to make them meet! And that was that!
Zakhm-e-Ego
While I kept on wondering what put me off so bad….the bugger BFF's words kept on coming to me! You got Ego! Dyamnnnnnnnnn!! DO I!?!😲 (Before you say 'yes', that one was rhetorical! 😛 )
Well, I wasn't a very famous kid in school…was decent at dance and singing but mostly was 'Alice in Wonderland!' Naïve and lost in my own world! (Well, A in wonderland is just a nice way to put it…it actually was 'Mungerilal ke Haseen Sapnay' if you know what I mean! 😛 )
But then I was an RJ too…but then it has been literally years…all the random thoughts clouded my head! And there was this specific incident that came to me!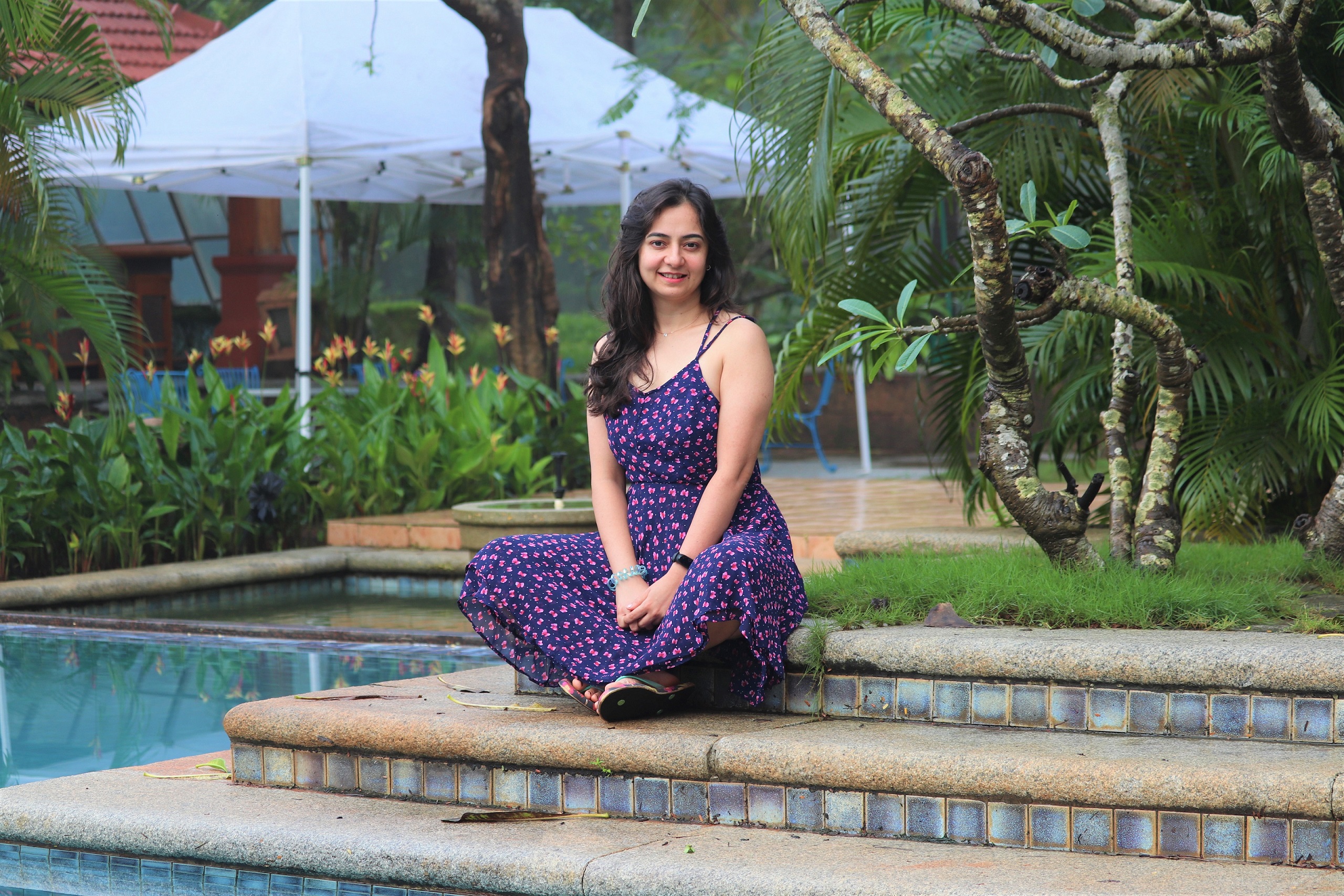 "Everyone Knows Amitabh Bacchan!"
When I was talking to my nutrition and training coach who also happens to be my high school junior for the first time, I was almost apologetic for failing to remember her from the school days! She very politely had said, "Everyone knows Amitabh Bacchan, but Amitabh Bacchan would not know everyone, na?" I almost blushed! It was a bit embarrassing but damn she called me Amitabh Bacchan!🙈 Well, I mean…you know what I mean, right?! 😊
I could relate these two incidents and learnt three life lessons!
However awesome you think you are, there is always someone more awesome than you! 😛
I realized how people must have felt when I failed to recognize them!
It is absolutely cool if someone does not recognize you! Nothing wrong with re-introducing yourself! (And there's absolutely no reason for name calling 😛 !)
P.S.: Btw! Hard work of two months gone with the sea wind and we all returned home pot-bellied! Sorry Coach!🙈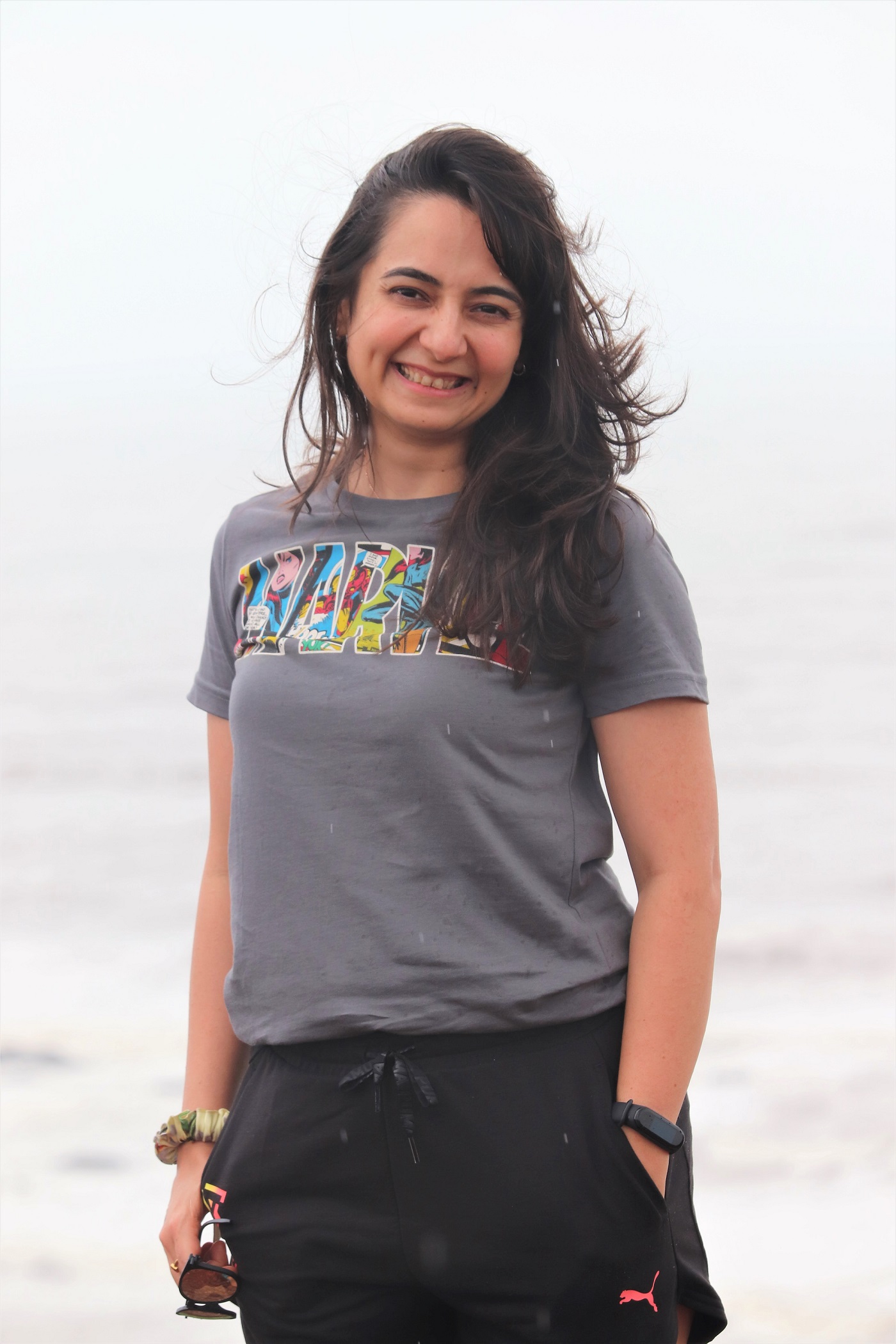 Sucker for closures!
We crossed path during dinner but we were able to avoid talking, thanks to masks! You just want to believe that the other person did not recognize coz of the mask! (Masks protect you not just from Covid…but a zakhmi ego too! Hey, Ego-Kawach sounds so cool, Right?!) 😀
But that night, craving for closure, I messaged her on whatsapp that it was wonderful seeing her and we were checking out next day but would love to have them over, whenever in Bengaluru! Well, the response I got was…
…from her brand manager/assistant saying 'Thank you for contacting…..will reach out to you during business hours"! Gowshhhhhhhhhhhhhhhhh!!! DAMN! Whyyyy! Already shredded ego was crumpled bad and thrown in trash like that ugly picture of your boss that you doodled on!
Last straw!
I soooo wish it all had ended there but as special as I am…there had to be a cherry on the cake! We were too busy lazing around the entire week so we had to click a few pictures in the resort before checking out! (For you buggers! 😛 And trust me, morning is just…not the time for me to get clicked! 😛 ) While we were at it….there she comes….the funny thing is, this time none of us had a mask on to blame! She crossed the path while I was pretending to be busy being clicked! It got soooooooooooooo awkward for me coz none of us waved or even say a polite hello! Phew! (Well, I could have waved but fear of not being recognised again was grave!😜)
Winding up!
YUP! That happened and I'm so glad to have memory of goldfish! I'm awesome at forgetting and moving on! (Or I'd still be fussing over a stupid thing I did five years ago! :D)  Would I do things differently? YES! Next time I know someone, I AM NOT going to go say hello! (FO BFF! I'd rather accept I've an ego over hurting my err…non-existent ego! 😛 )
But incase you spot me somewhere, please drop by to say hello! I promise to remember you… or at least pretend to!!🙈😊
Your Turn!
Alright! Tell me, have you ever been in a situation where you just wanted to go poof!?! And please feel free to spill the details, would love to know that I'm not the only goof up queen here! 😀