Many of us got our birthdays/anniversaries all screwed up due to lockdown. I already confessed that I make a big deal outta my birthdays and anniversaries! Birthdays a tad bit more coz it's MY DAY! Fortunately, 2020 anniversary was wonderful since it falls in February…before all the covid madness had begun! We had a very quiet and peaceful weekend getaway in Yercaud. But birthday 2020 looked sad from the very beginning! I just can't help but compare Birthday 2019 to Birthday 2020!
And I know you've heard me crib about Ram not being creative with birthdays like a million times.  And you won't blame me for it you read the birthday 2019 story! Over the years, I've heard stuff like "I thought I'll surprise you this birthday with a portrait of yours, made by me…but it sucked so bad that I shredded it!" Or "I thought I will write you a poem but it sounded more like an official email with 'I want to bring your attention to my love for you…' and 'For your information, you're the one for me…' so I decided to trash it".  (And when he heard me cribbing about this to my friend, he bickered…"May be I should have gifted you the ugly portrait I made…") 😀 Let me add another feather (story) to his crown! 😛
Birthday 2019
So last year on my birthday, Ram said he was planning a surprise for me and he hyped it up big-time! While I knew it that there are more chances of it falling flat, somewhere deep inside my heart I still had hope! May be….just may be this time…he will pull it off and make it special!! After creating a lot of buzz, excitement and thrill, with a faint smile on his lips and a twinkle in his eyes, he made the big announcement! He had booked 'Fast and furious 8' (or whatever was it's name) for my birthday!
*Glass Shattering*
You could actually hear something break inside of me! For duck's sake! You booked a movie for my birthday and you had the audacity to think that you could pass it as a surprise? :O
Like, just because you do something without my knowledge, it does NOT mean that it is a surprise! Lemme make it easy for you,
Surprise = Something grand, something extravagant, something special!
Surprise = NOT something that you do every other weekend!
Eventually, we did end up missing the movie…there was no way I was gonna spend precious three hours of my special day watching bald men! (I've nothing against bald men…few of them are cool actually, say Dwayne Johnson…) But since God loves me, our friends surprised us at the mall with a homemade cake! We had a wonderful time having lunch at Toscano's!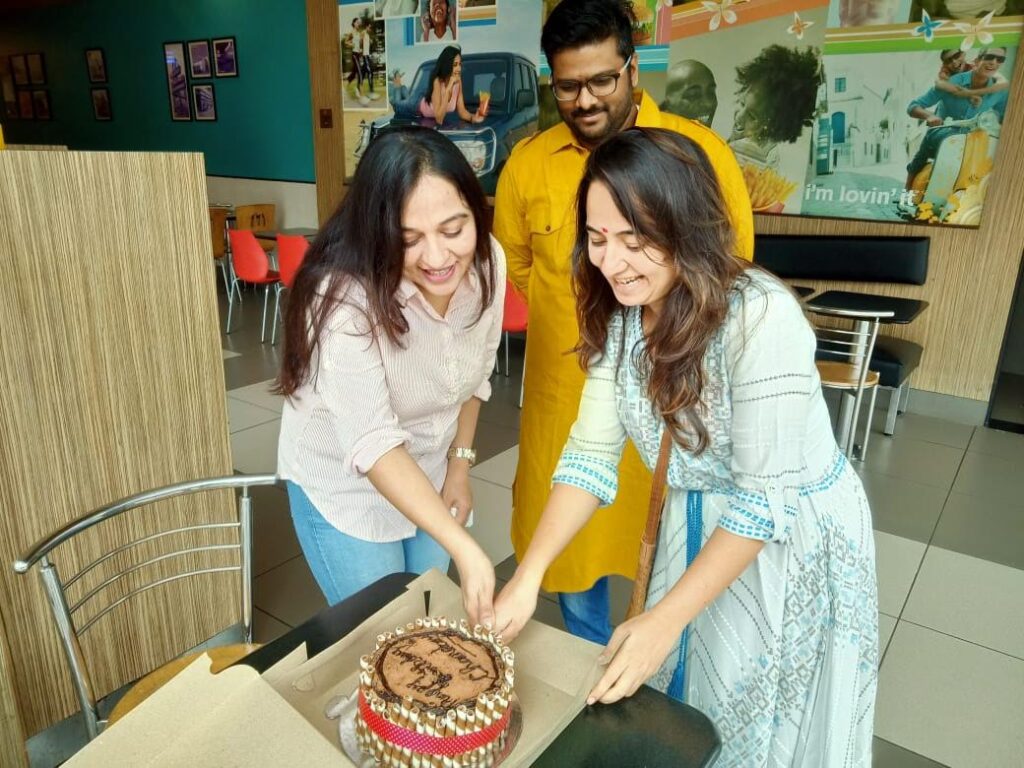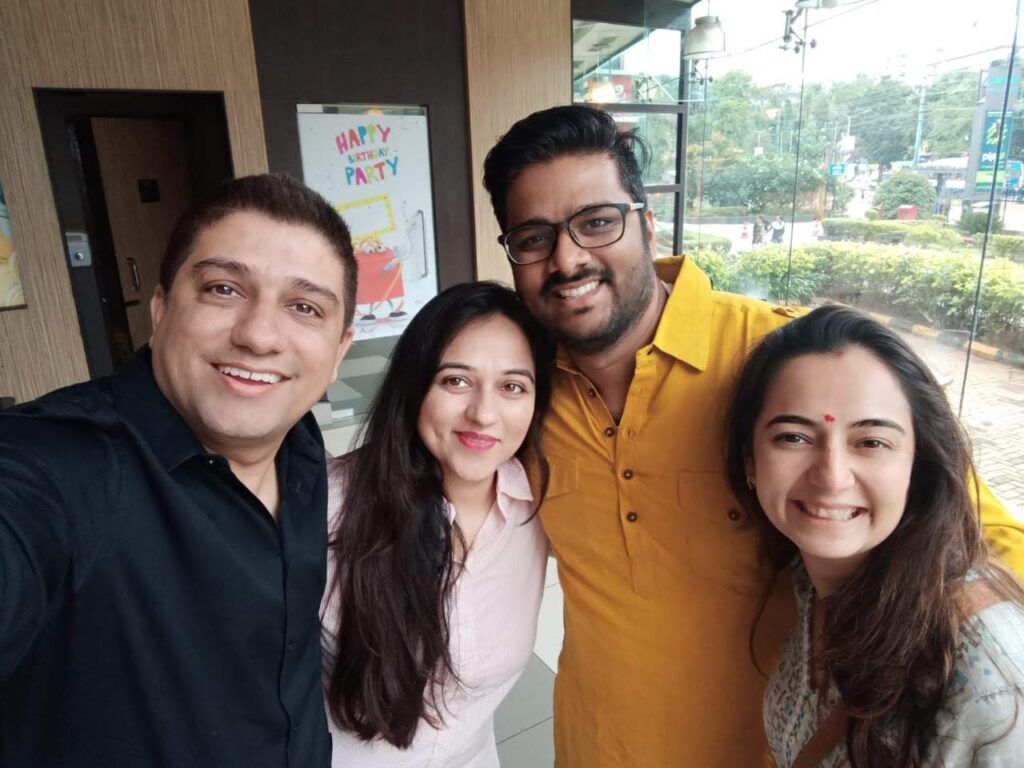 Post siesta, we went to Byg Brewski for dinner which was nice but not so much fun coz Dhruvi kept on sulking as I made her miss her friend's birthday party! 😛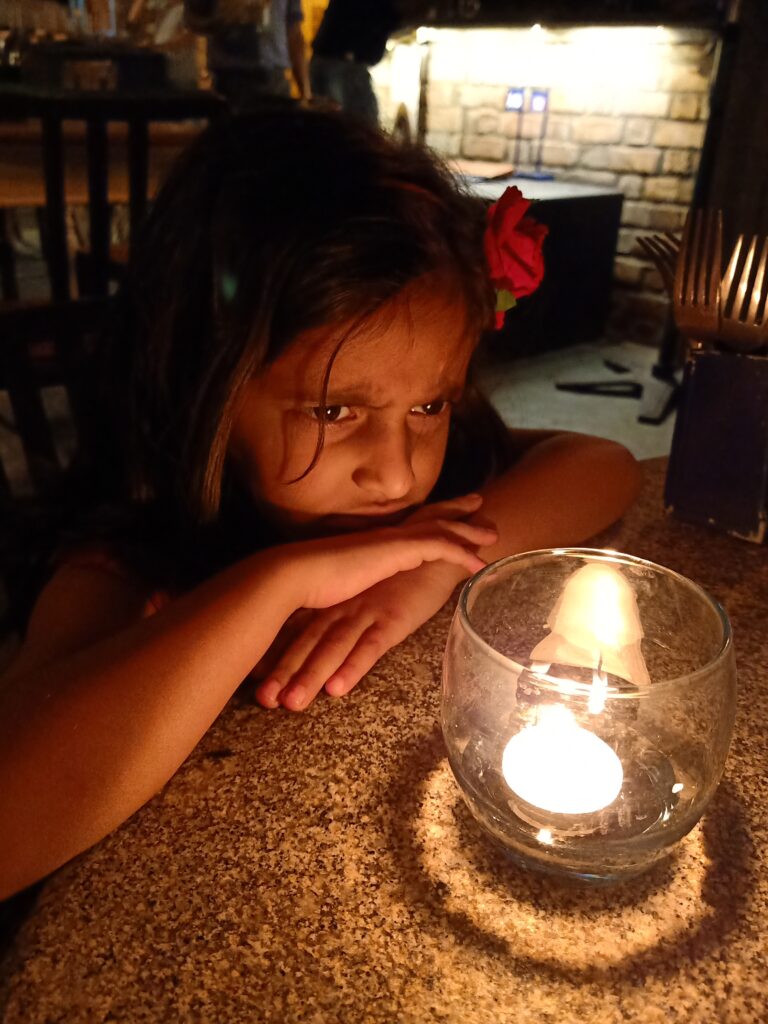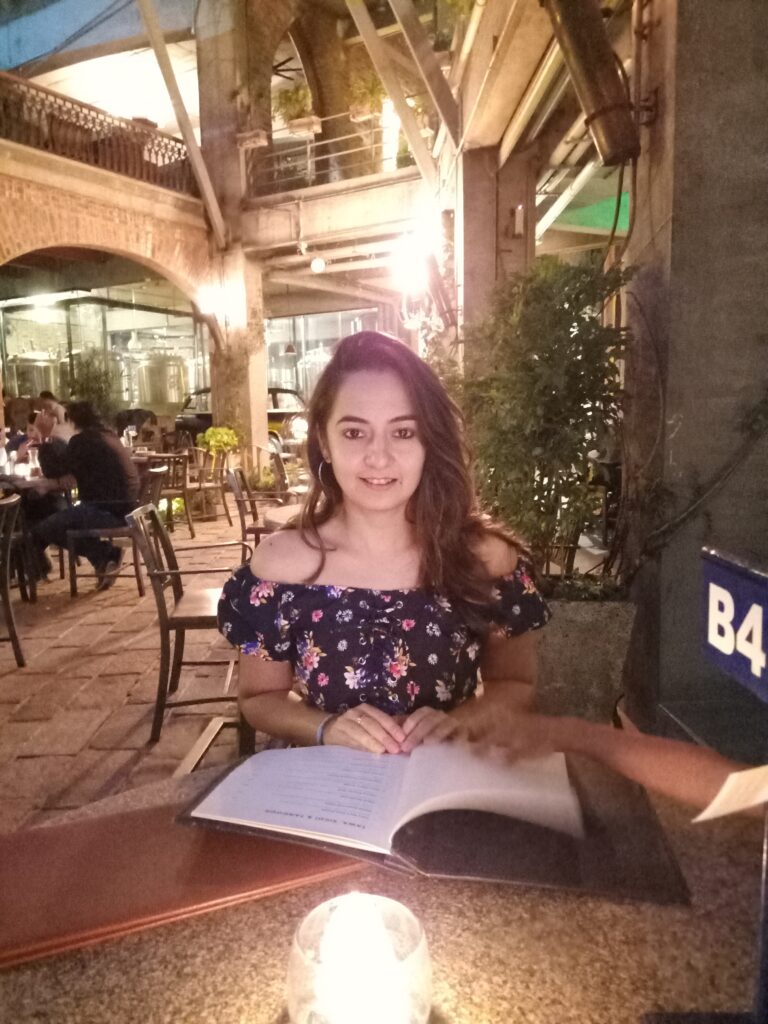 Late night, my friend drove all the way from our old apartment to our new house just to wish me!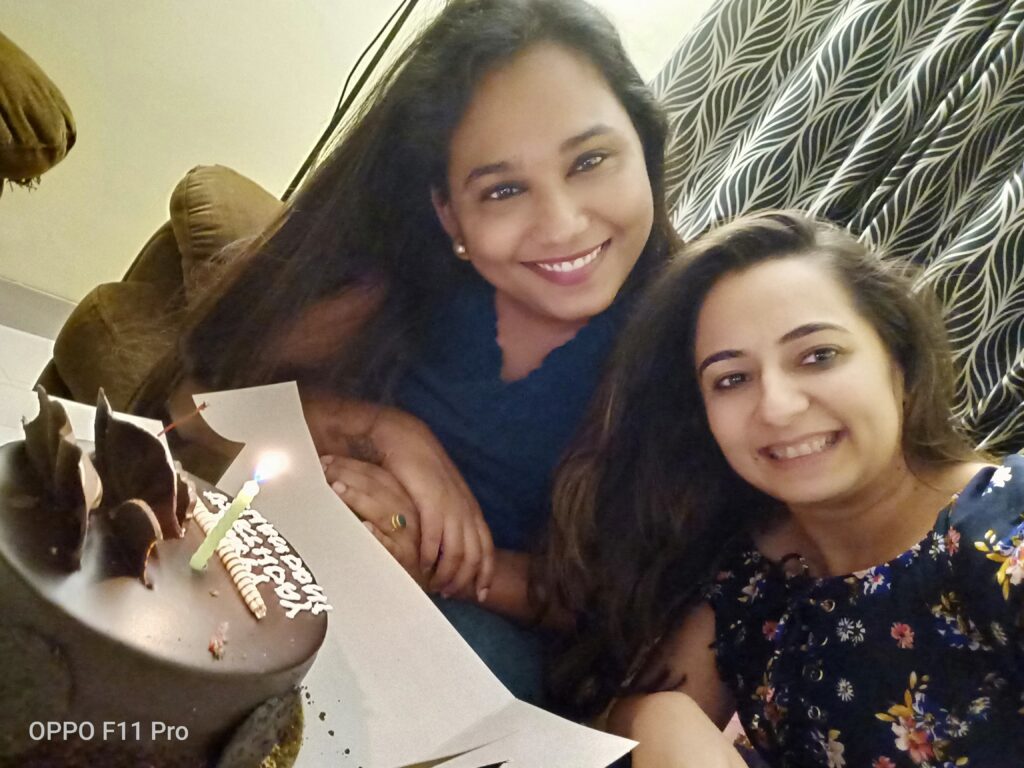 And weekend was just wild! Had a crazy hippie party! (Mum will not approve most of the pictures! So please make do with these! 😛 )
It's funny, IDK why, during most of these parties I get all teary eyed! Like, full on emo! I feel like taking a moment to thank God for being soooo kind and I do! 🙂 It's so good to be having such wonderful people around and having so much fun! 💗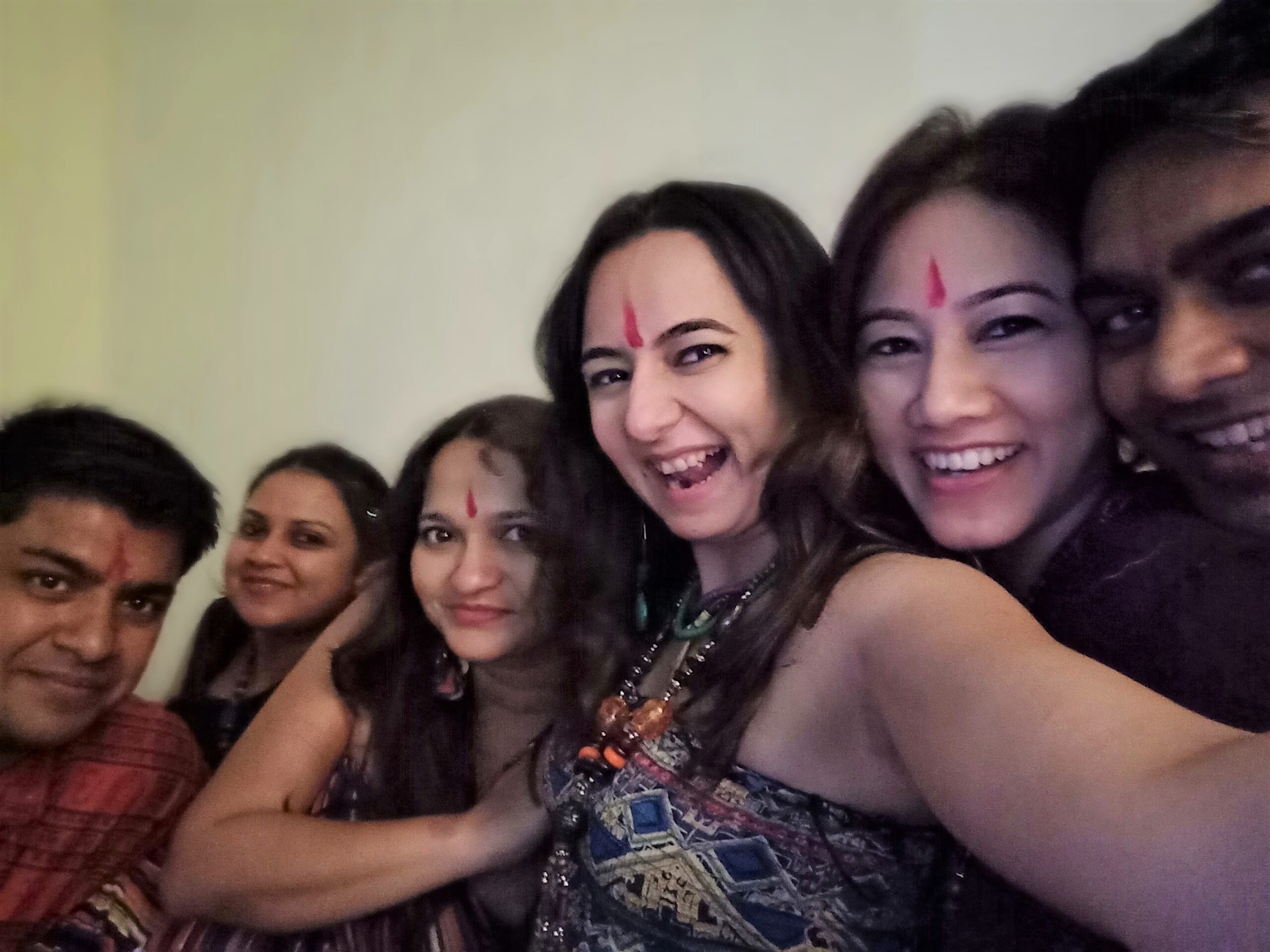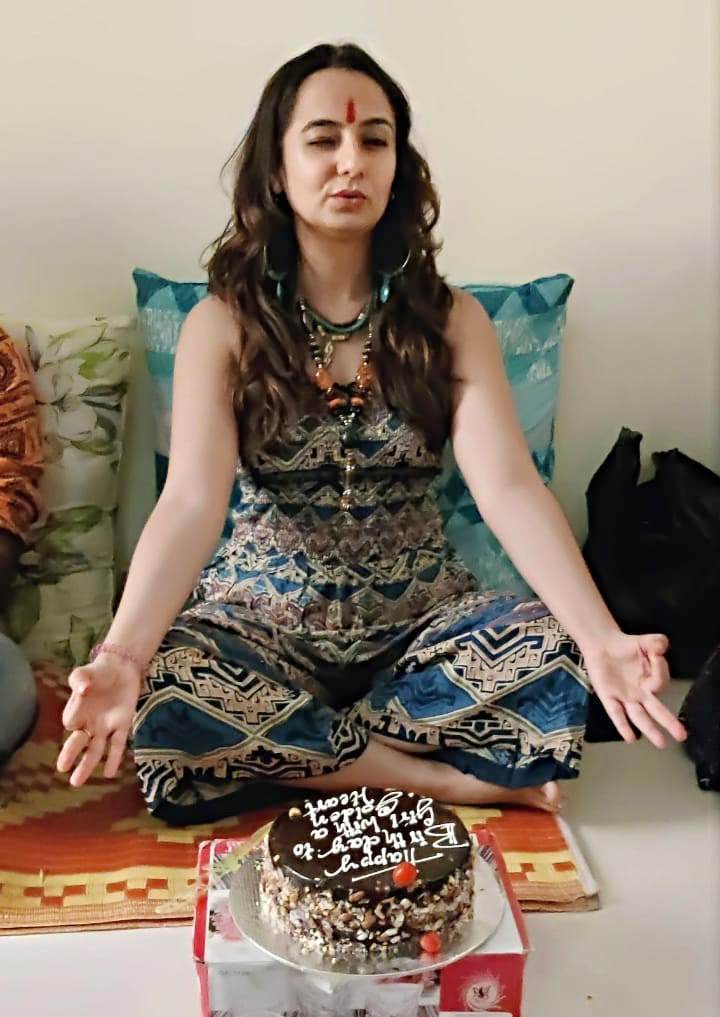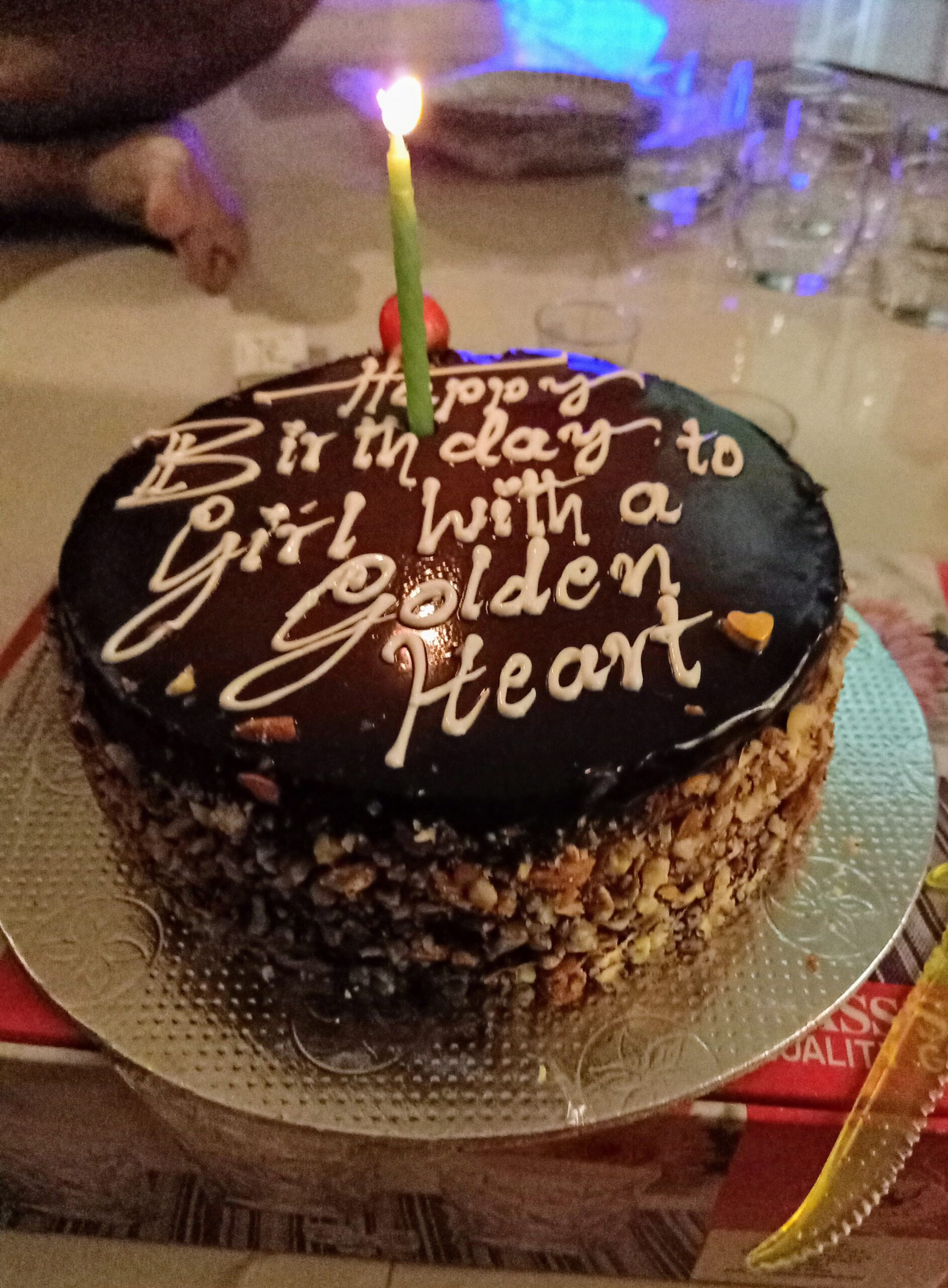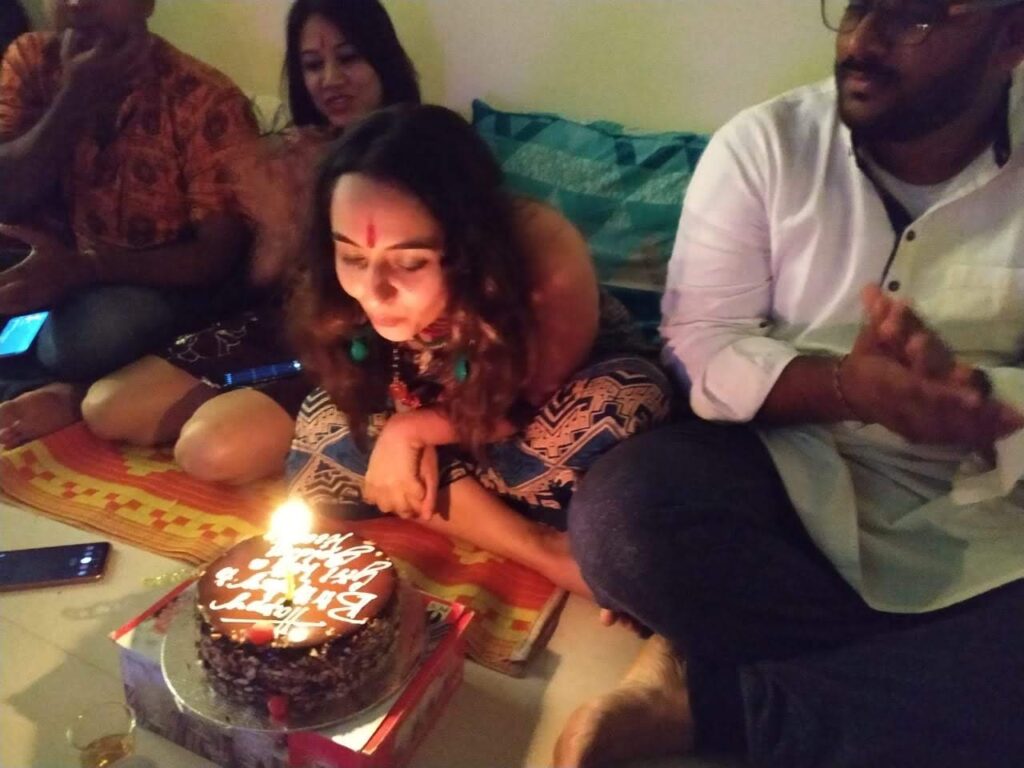 And a friend gifted a photo shoot! 😀 All these wonderful pictures that you see in an under construction house are actually a gift for my birthday and the under construction house is ours! (Which is still under construction! Grr!!) 😛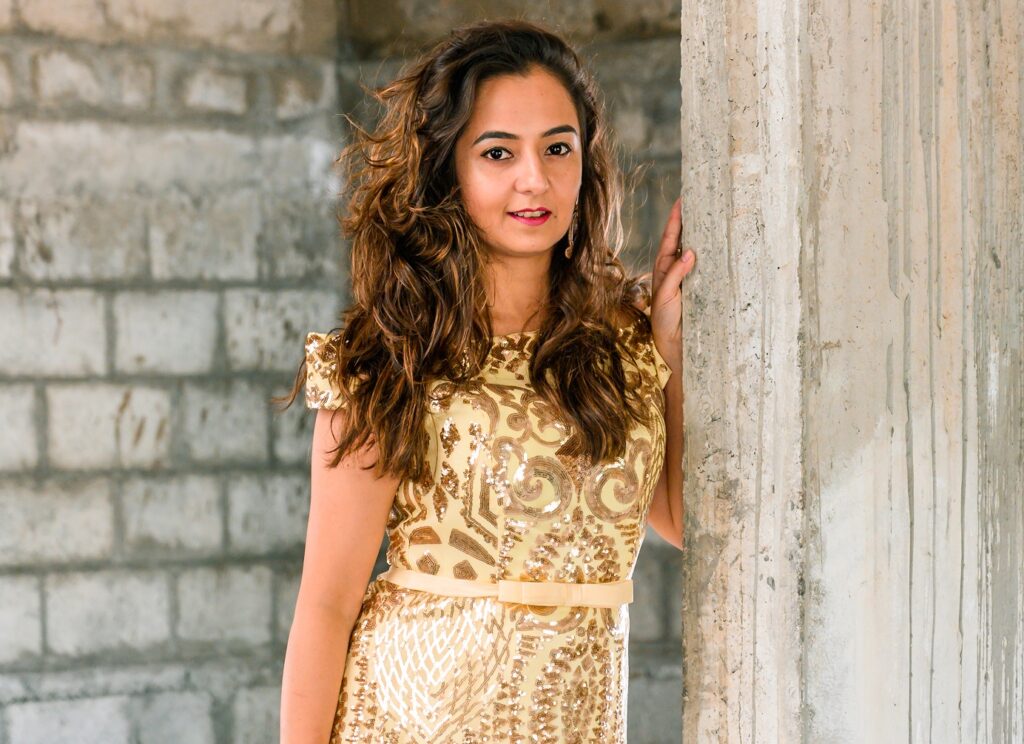 Had a massive celebration for my birthday week! Basically God compensated for giving me a sloppy husband by throwing in awesome friends in my life! (Okay, that was not a nice thing to say! 😛 )
Birthday 2020
Birthday 2020 felt like it was doomed from the very beginning. I knew that friends are not gonna be around to salvage the situation this year. So I wanted to go to Coorg for a few days but it is your parents responsibility to blow sense into you and that's exactly what they did. Lockdown birthday was gonna suck bad! Especially with a man like Ram around, who leaves no stones unturned to poop your party! 😛 (Eh! Please don't feel bad for him! The bugger takes wicked pride in being called 'The party pooper'! 😛 )
Honestly, I was cool with his inability to make my special day special coz he's super sweet to me every single day! After all, kisiko zameen toh kisiko aasmaa nahi milta, right? 😛 It's funny though, how things you really want come to you exactly when you give up hope! 😀
One of my very close friends, Halak, has an Instagram handle (@taleteller2020) where shares beautiful and heartwarming stories about real people; their struggles, their love, their accomplishments and their journeys. She told me that she would want to share our story on my birthday! Of course, I was flattered! Who doesn't love love and attention on their special day! 😀
But the thing was that I've already told my story on my blog and repeating stuff is pointless, right? So I thought, just for a change, let me ask Ram to write his version! (We also bitched about how husbands are so hopelessly inexpressive!) I had sent her pictures to go along with the write up that Ram was going to send her. (which I honestly wasn't so sure he would!)
Come 6th August evening, the bugger did surprise me! 🙂 Wanna read what he had written for me?
The Fountain of Youth is a mythical spring that restores the youth of anyone who drinks or bathes in its waters (Wikipedia). Stories have been told about this since the 5th Century BC. There have been many who wanted to find it, but were not able to. Come to think of it, there's a dichotomy in our lives. When we are kids, we want to grow up fast, and when we become adults, we either are worried that we are growing older or start thinking about the fountain of youth. 
As my better half turns 35 today, I can't help but think about us being together for 12 years now, and knowing each other for a better part of 18 years. I was 21 and she was 17 when we started talking (chatting) in an MSN chat room (oh yes, we used have those, right after the dinosaurs went extinct) and I had no clue then, that she will be advising on what I should and shouldn't eat, wear and do for the rest of my life (and no, I'm not complaining). It was a pure platonic friendship which grew over a period of time, I will add, strengthened by the tide of time, both of us seeing each other's highs and lows over a period of 5 odd years (virtually). I was in the US and she was in Baroda, and before even knowing what a long distance relationship was, we were in one (sort of). I don't recollect any of us confessing our love, and I don't know when, but it was just understood. We hadn't met in person till then, but have had lengthy conversations daily, about everything under the sun and our relationship had seen internet connection speed grow from the 14.4 kbps dial up connection to the broadband connection of a few Mbps. 
There was never a shred of doubt if we would be together for the rest of our lives, until I met her in Baroda for the first time in 5 years of knowing her. I thought she was out of my league (for the first time). I even told her that there is no pressure to take this forward even if there is an iota of doubt. I would understand if your expectations were different from what you see in front of you. All I got is a hug and an assurance that everything's great. 
I can never forget the first glimpse I caught of her at the airport, how happy I was to see her and how the real was so much better than the virtual. Beautiful Kajal laced eyes, the warmth in the smile, the naughtiness in her laughter, her futile attempts to conceal excitement. I can see it all in front of me like scenes replaying from your favourite movie.
Fast forward 13 years to today, some things have changed and some things haven't. We managed to pass on our genetic code to two little imps who are more than a handful, ALWAYS. Life has added some EMIs and with the salons out of limits because of covid, my age shows up in the grey of my hair. She is still the same – exuberant, innocent, naughty. Never wished bad for anyone, never hated anyone, never judged anyone. She is happy in her own utopian world, like a little child, always excited about life. I only wish I knew her secret. Maybe she found the fountain of youth and didn't tell me about it. 
All that aside, I want to propose a toast to her on her birthday. Hear Hear!! Thank you Chandani for coming into my life (and staying there), for making me become the silliest whenever you are around, for adding excitement to my life, and being the life of my life. On this day, I wish, you keep spreading joy around the world the way only you do. Spending more than a decade with you I've realised growing up with you, is never growing older, but growing younger. You have kept the child in me alive. I, without doubt, have found my Fountain of Youth in you. Happy Birthday!!
Surprise 2020!
Isn't it beautiful? 🙂 It felt like the painting was more beautiful than the subject! 🙂 I was getting all teary eyed as I read it and when I hugged him, he says, "Hain? You like it? Pagli, Aisa toh mai roz likhoon!" 😛 (The way he says 'Pagli' is very peculiar, the tone is very similar to 'You know nothing Jon Snow!') 😀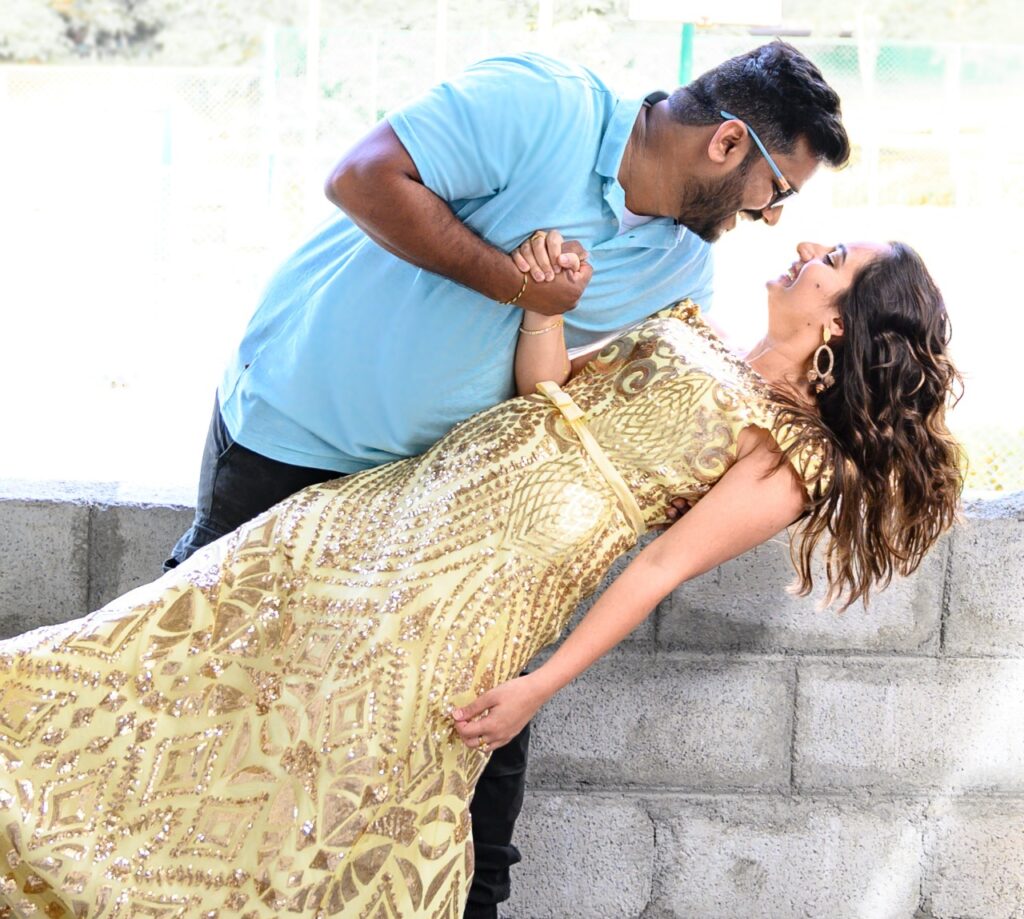 Words
When I talked about surprises & gifts in my Valentine's Day blog, It was not really about tangible gifts. It was about making someone's day special.  And for a person who has been in a long-distance relationship for her entire courtship period….you'd know…how precious 'words' would be! Spoken and written. Written, a little bit more, coz you have them for life; you could dive in and revisit anytime you want! It's like your personal treasure trove!
Birthday 2020 was fab! Ram did make it special! 🙂 Another favorite part of the my day was, my little ones saying, "Happy Birthday Mummy!" randomly through out the day every time they see me! It was filled with beautiful wishes from all of my favorite people! I'm absolutely thrilled to have the awesome-st bunch of people around me and I can't thank God enough for that! (Plus, it was my cheat day so I ate like a pig! 😀 )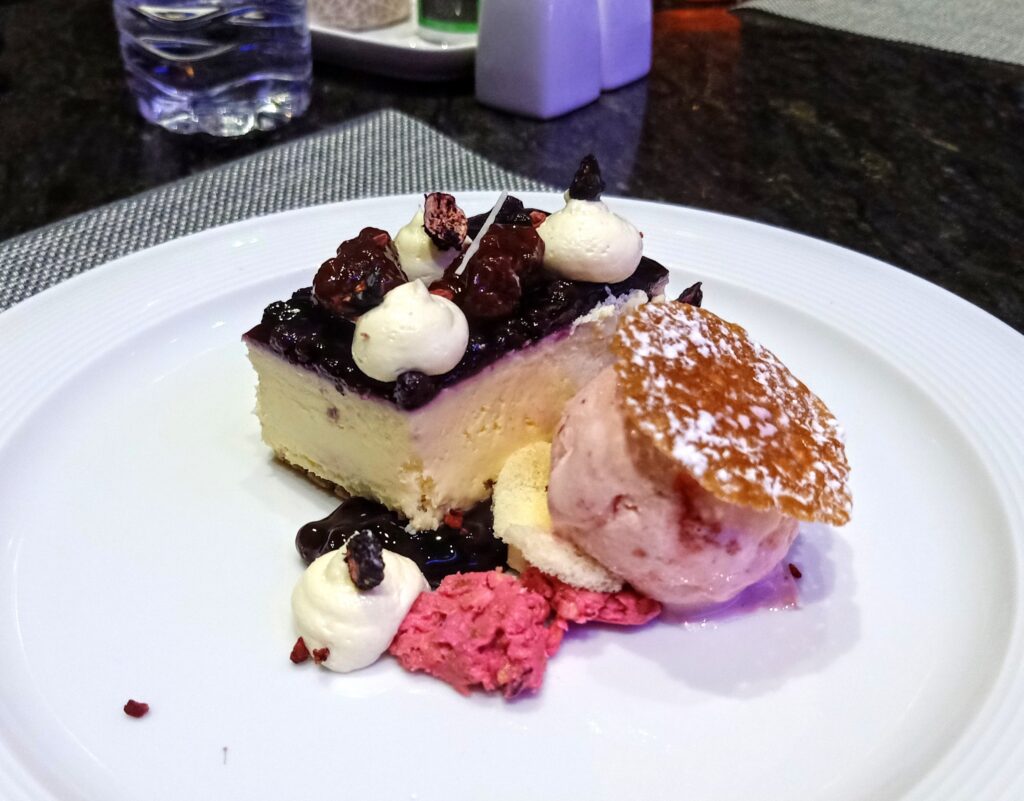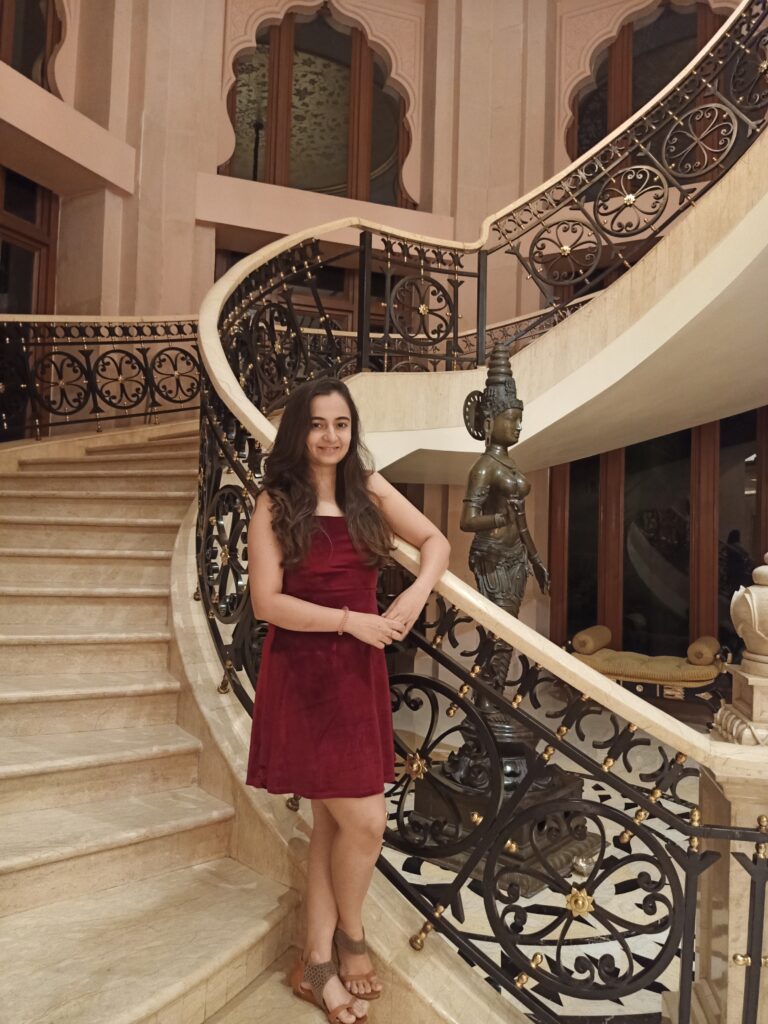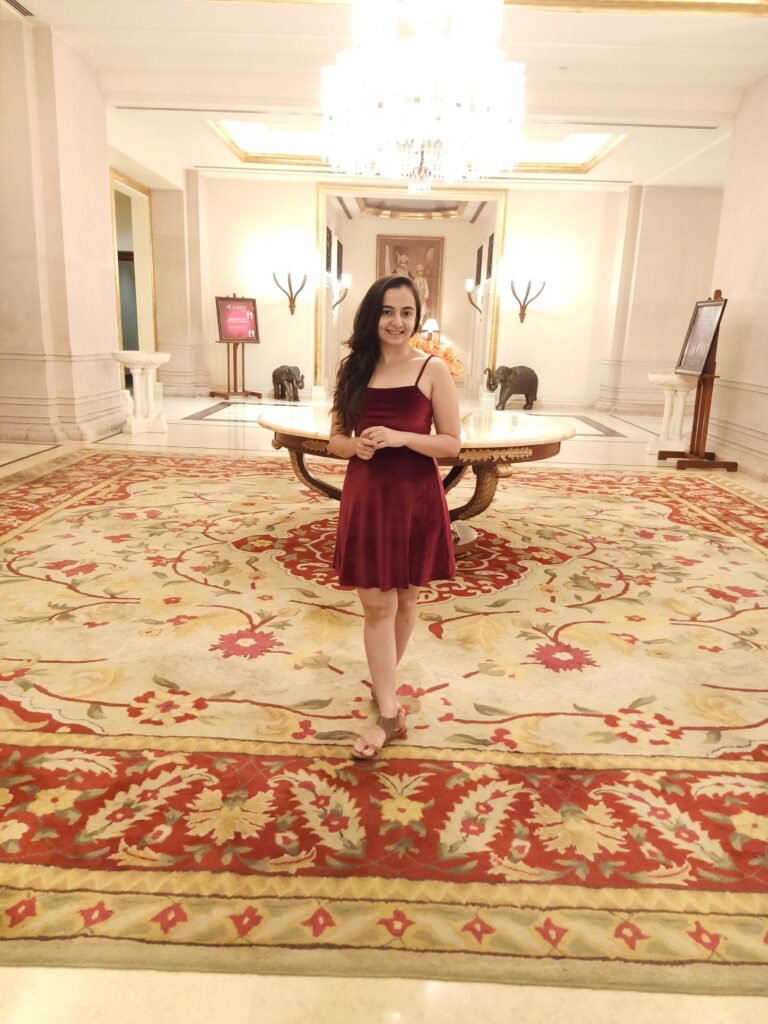 Thank YOU!
Also, a big 'Thank You' from my side, for being by my side! 🙂 Thanks a million for the amazing wishes on social media, whatsapp and calls! 🙂 Your wishes made it very special and it is so heartwarming to receive so much love on my day! 🙂 Loads of love and hugs right back at ya!💗
P.S.:  Halak, I can't thank you enough for making my birthday this special! It was absolutely the highlight of my day! A very heartfelt thank you for doing this and hope you bring us more such beautiful stories! Tons of love and luck, Gal! 😘 (Folks, do follow @taleteller2020 on Instagram for heartwarming tales!)
Warning: After reading Ram's birthday wish for me on Instagram, a jerk of a friend told me, "What Ram wrote was more beautiful than all of your blogs COMBINED!" Well, if you too feel the same, STFU! 😛
@Ram, of all the birthday gifts, This one was my favorite! 💖
Alright, What's your style? You like your birthday celebration, peaceful & soulful OR glorious & wild? Shoot in comments section! 😀