When was the last time you sat down with yourself and indulged in 'doing nothing'? As life goes on, we keep depriving ourselves of something that is so fundamental; leisure time! It is the time when we knowingly or unknowingly retrospect, introspect and rejuvenate! (Some of our best ideas hit us when we're just lazing around… like on the throne in the morning…and then we permitted cell phones to cross that boundary!)
Going a step further…there is this epic pleasure of doing nothing in the lap of mother nature! Remember snuggling with that hot tea, gazing over the majestic mountains? Or sitting in the sand, holding hands and witnessing that beautiful sunset on the beach? Or floating in cool water in summer, tracing the clouds with your eyes, while the water in your ears blurs all the surrounding sounds?
BLISS!🧡
How often does it happen that our most memorable moment of our holiday is when you're 'in the moment'! Fortunately, we got the opportunity of doing nothing in the lap of nature, right before the pandemic hit!
12th Anniversary in Yercaud
As a tradition, we go to some place cosy for our anniversaries and this year it was this quaint little place in the hills called Yercaud! Low on time and budget, Yercaud was a perfect match for a 3 nights and 4 days stay! (Plus skipping a 10 hours drive and those 36 puke-worthy hairpin bends of Ooty sounded like a good deal!)
Yercaud is 230 odd km from Bangalore and since we almost stay in Tamil Nadu, it was just a 4 hours drive for us. It is located close to Salem in Tamil Nadu, at 4700 feet above sea level in Shervarayan Hills. And just like most of our stays, this too was in a Club Mahindra Resort. INDeco Lake Forest, a CM affiliated resort in Yercaud with old world charm and towering tall trees was waiting for us with it's arms wide open!
This one is a rare gem, very different from all Club Mahindra resorts. Created by Ms. Henrietta Charlotte Rosario in the 1800s, Lake Forest is set in Eastllynne Farm Estate, a live coffee plantation, on the banks of Yercaud lake. Most of the rooms have been raised on the ruins in the estate, maintaining the regal Anglo-Indian style of Architecture of the late 1800's.
We're such slaves to modern luxuries that everything that is not modern, we feel, is not cool. But again there are people who love to take a walk in the past and experience staying in Palaces and British Colonial Bungalows. This one, is for those people. From the furniture to curtains and TV to electrical switches, it is nostalgia galore! (Remember those round jet black switches where you flip the tiny protruding rod up, to switch on the lights? We too had those in our house till they got replaced by sleeker white successors!)
We had booked two studios since they did not have 1 BHK available and fortunately we got two rooms with a connecting door. It was just so convenient to have the kids almost in the same unit but still not in the same room! So that was a pleasant surprise but guess what wasn't?! The weather!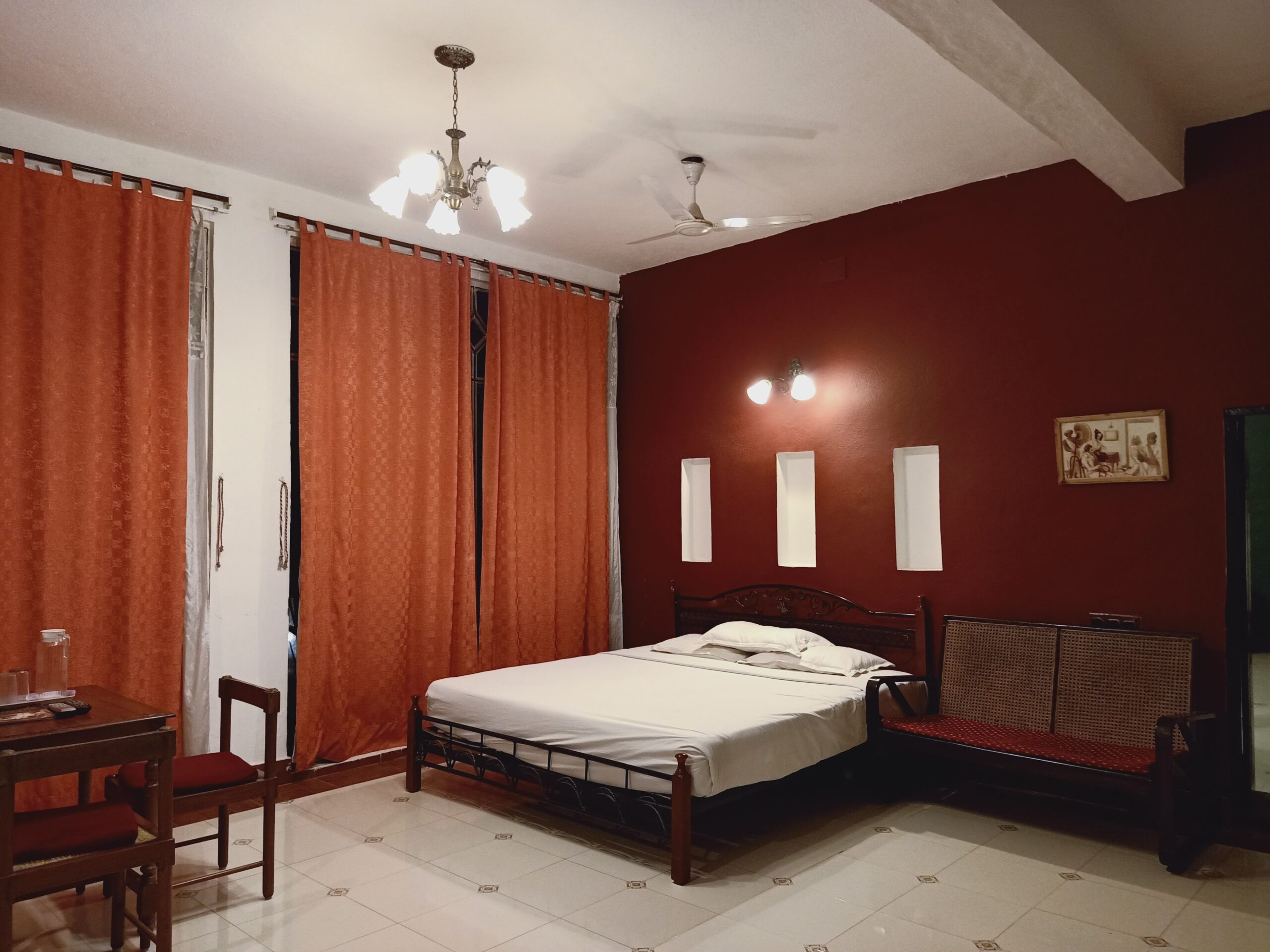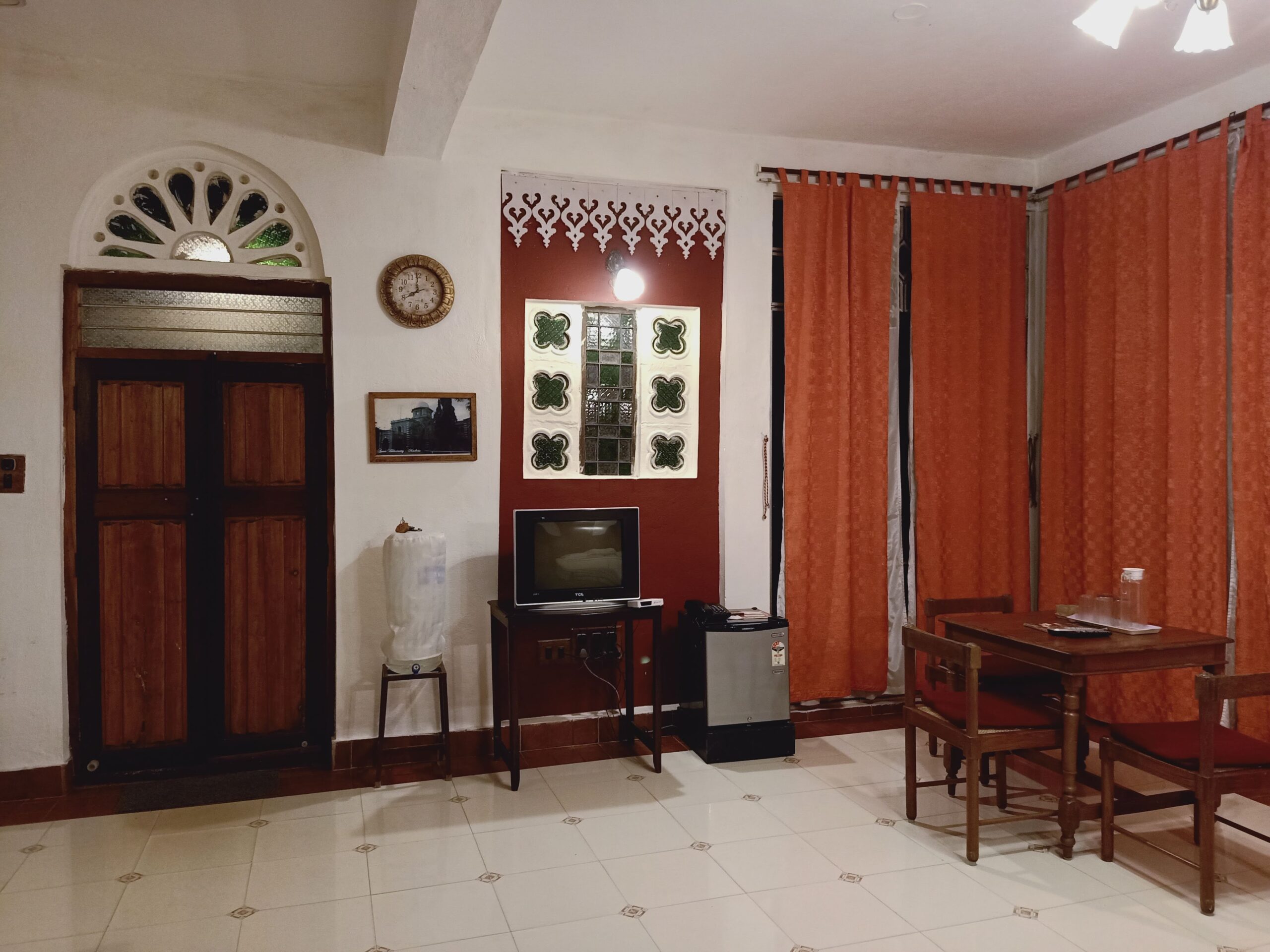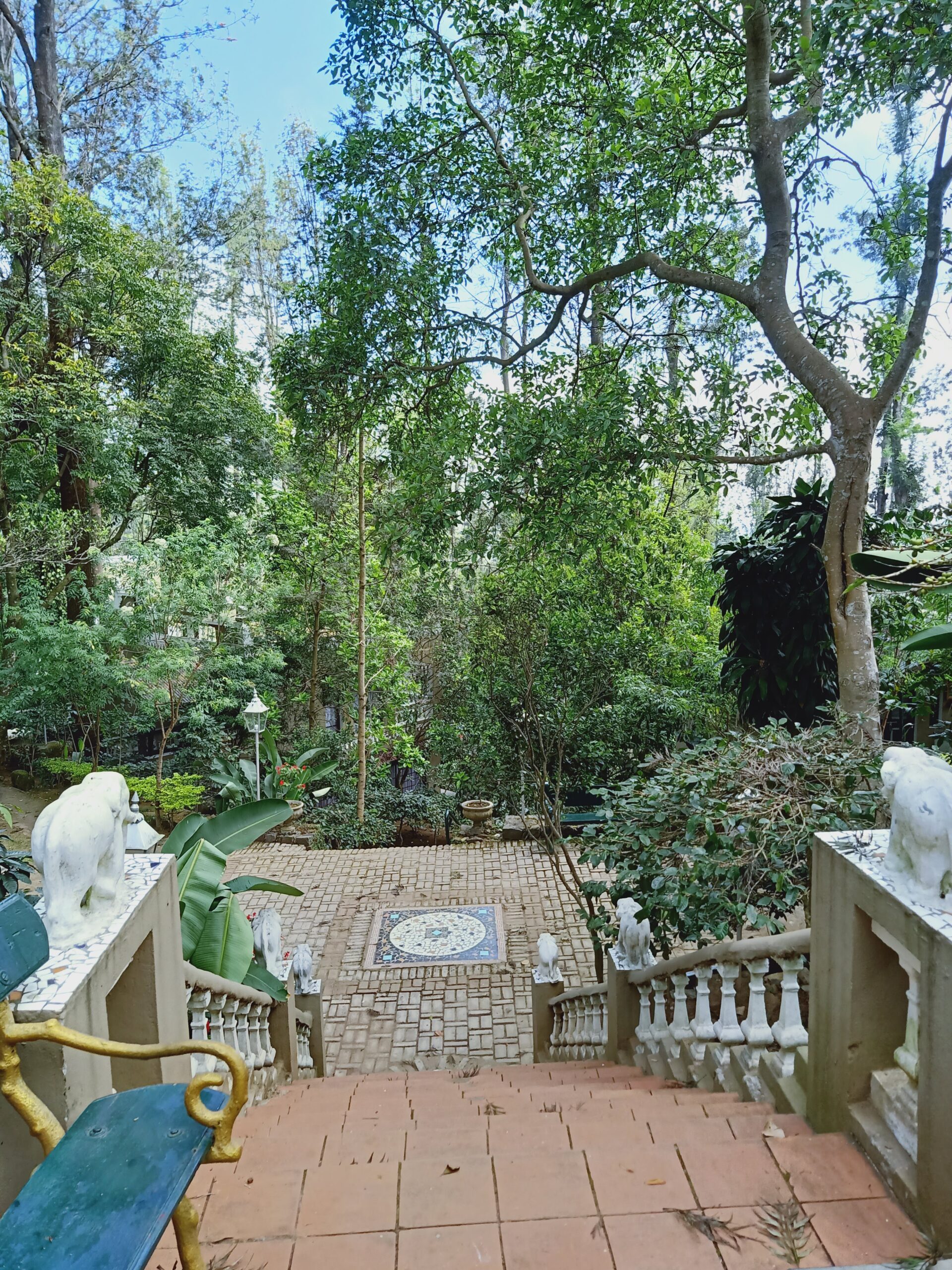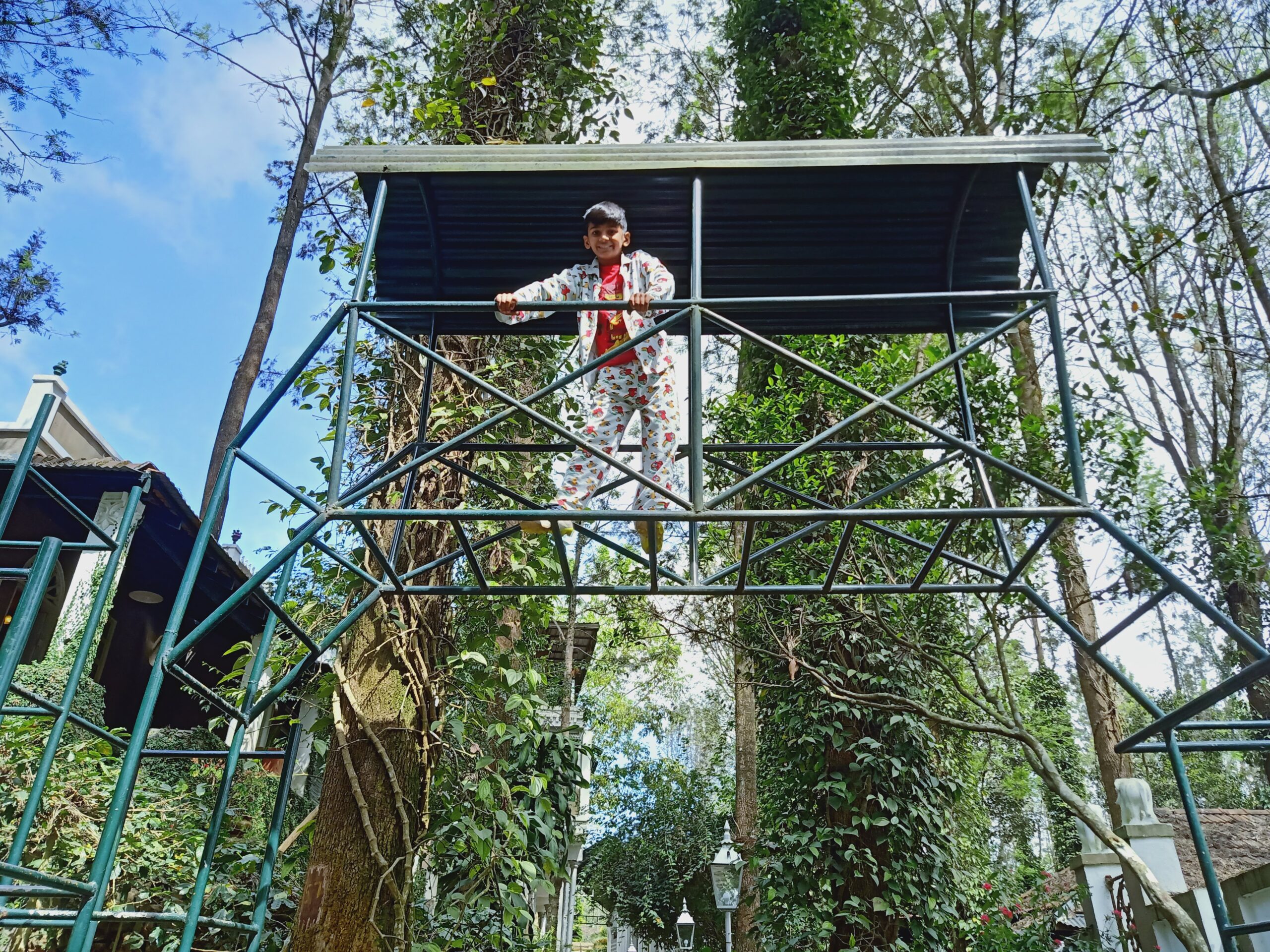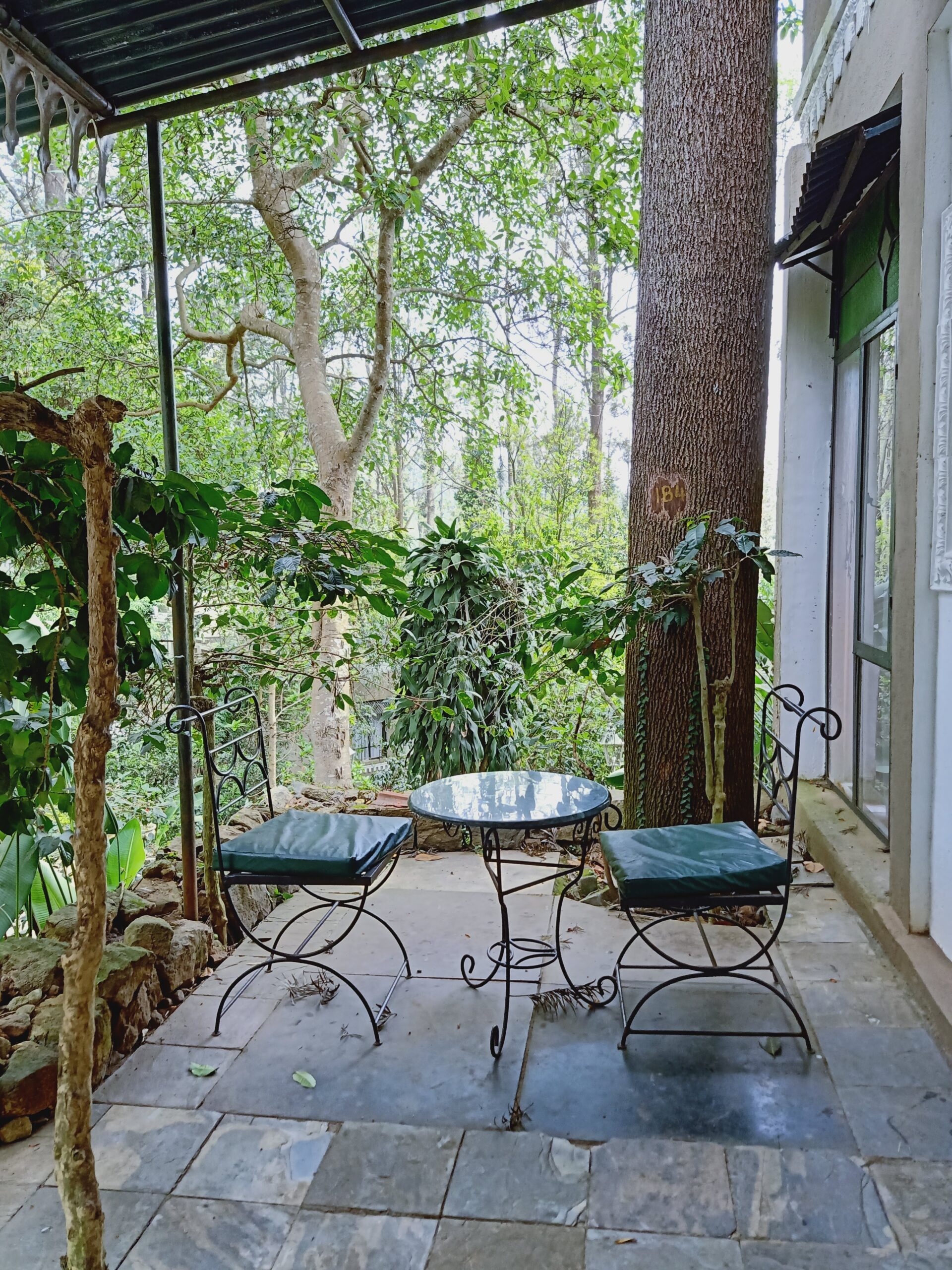 The Weather
It is funny how we forgot about weather as we were driving down to a near by place! For some very odd reason I did not realize that it would be cold in February in Yercaud! It is on the hills, of course it would be cold! :O When we entered the resort in our dresses and shorts, people were sitting in their winterwears around a bonfire to keep themselves warm!
Now, it's okay if it is just you…but with kids it is quite big a deal! You can ignore your kids screaming of cold but you cannot ignore the people giving you the stink-eye! 😛 That's when layering comes into the picture! (Which eventually doesn't work and you get a reason to do what you love doing anyway! SHOPPING! And since Yercaud is close to Tirupur, you get amazing surplus-ka-maal at a very good price! *Happiness!* 😀 )
The Stay
We ate and we napped. As simple as that! That's the best part about visiting a place second time! You can focus on nourishing your soul with loads of prolonged naps and tons of good food!
The food was delicious, especially the butter podi dosa in the breakfast buffet was potent enough to make you doze off right after having it! It is just so amusing how you love your naps as your grow up while the same naps were quite a bit of a villain in the childhood!
(They did not have an in-house bakery, so the cake we ordered for the anniversary was like a proper small town bakery cake. Here's a tip: It is okay to not cut cakes for anniversaries! 😛 )
We saw a lot of bill boards of Cauvery Peak on the way to Yercaud hill top and it talked about Coffee estate tour, Coffee Museum, a Cafe, a gift shop to buy local coffee, honey and stuff like that! Anniversary plan was set! (Also, coz there is literally nothing else to do apart from boating in Yercaud lake or visiting the Pagoda Point, which we had already done in our previous trip!)
Cauvery Peak Estate is a 150 years old estate run by generations of a family. It was the ultimate coffee plantation tour where we got to see how the coffee beans were grown, harvested, segregated according to the quality, washed, dried, roasted and packaged!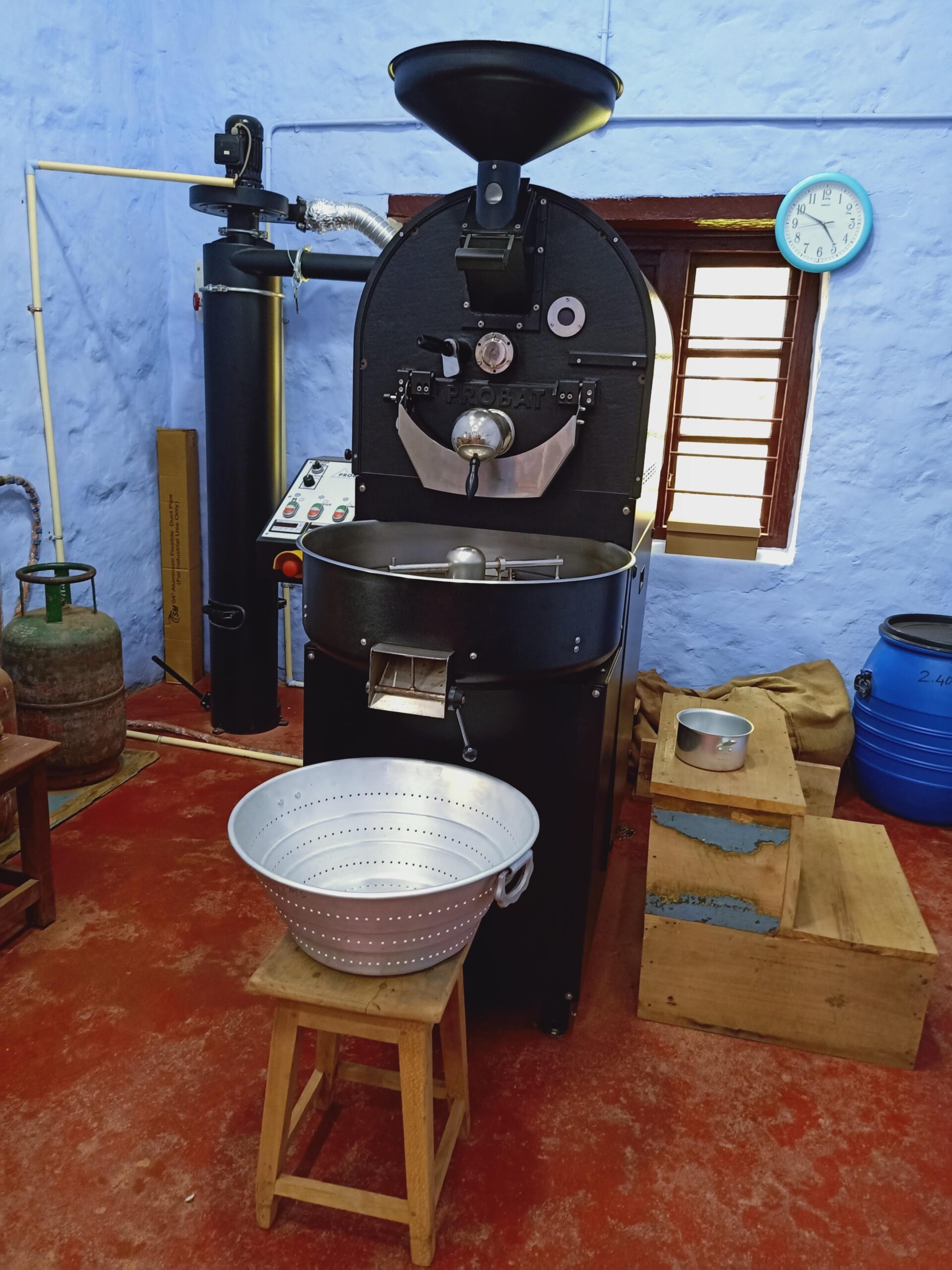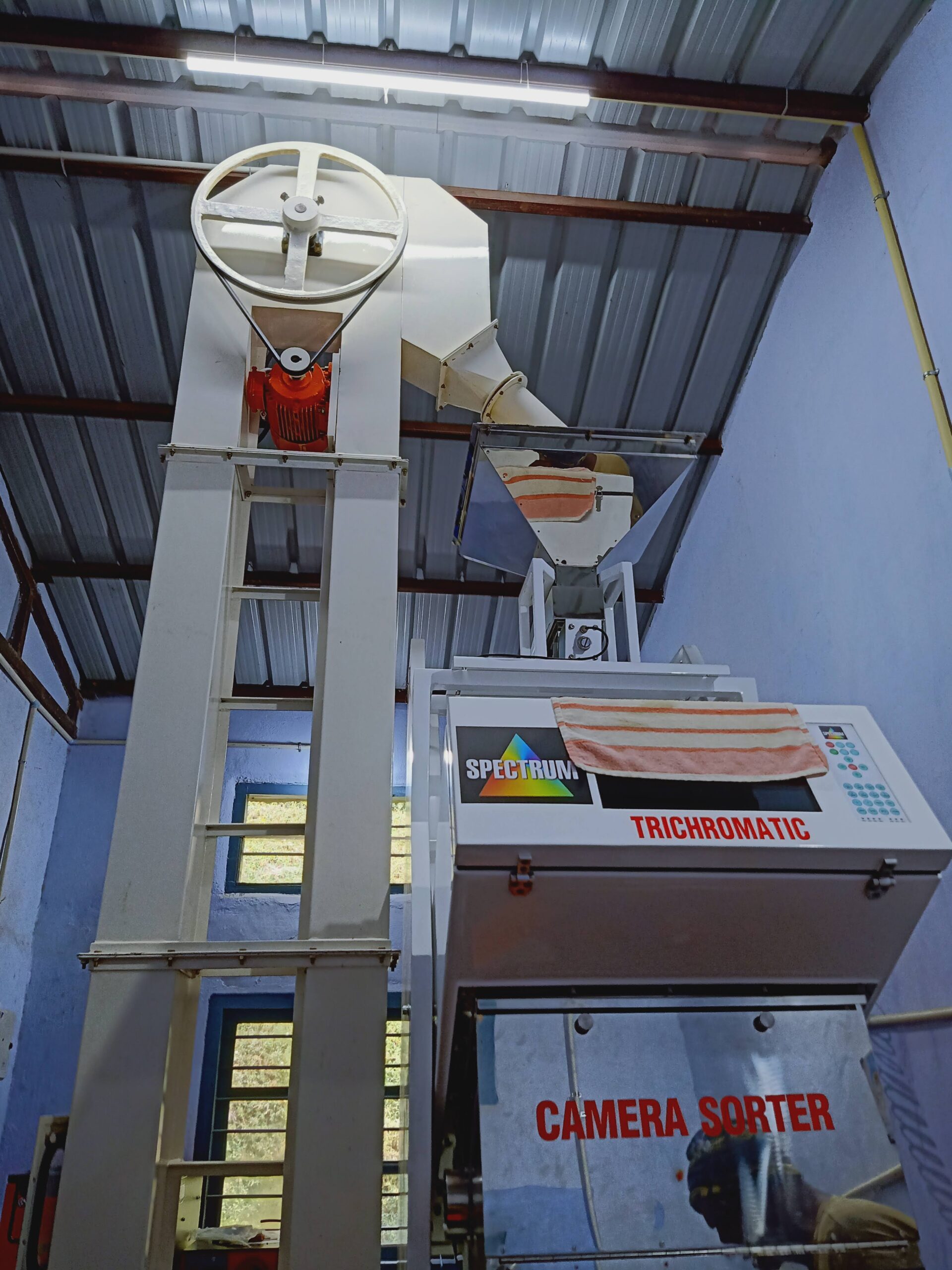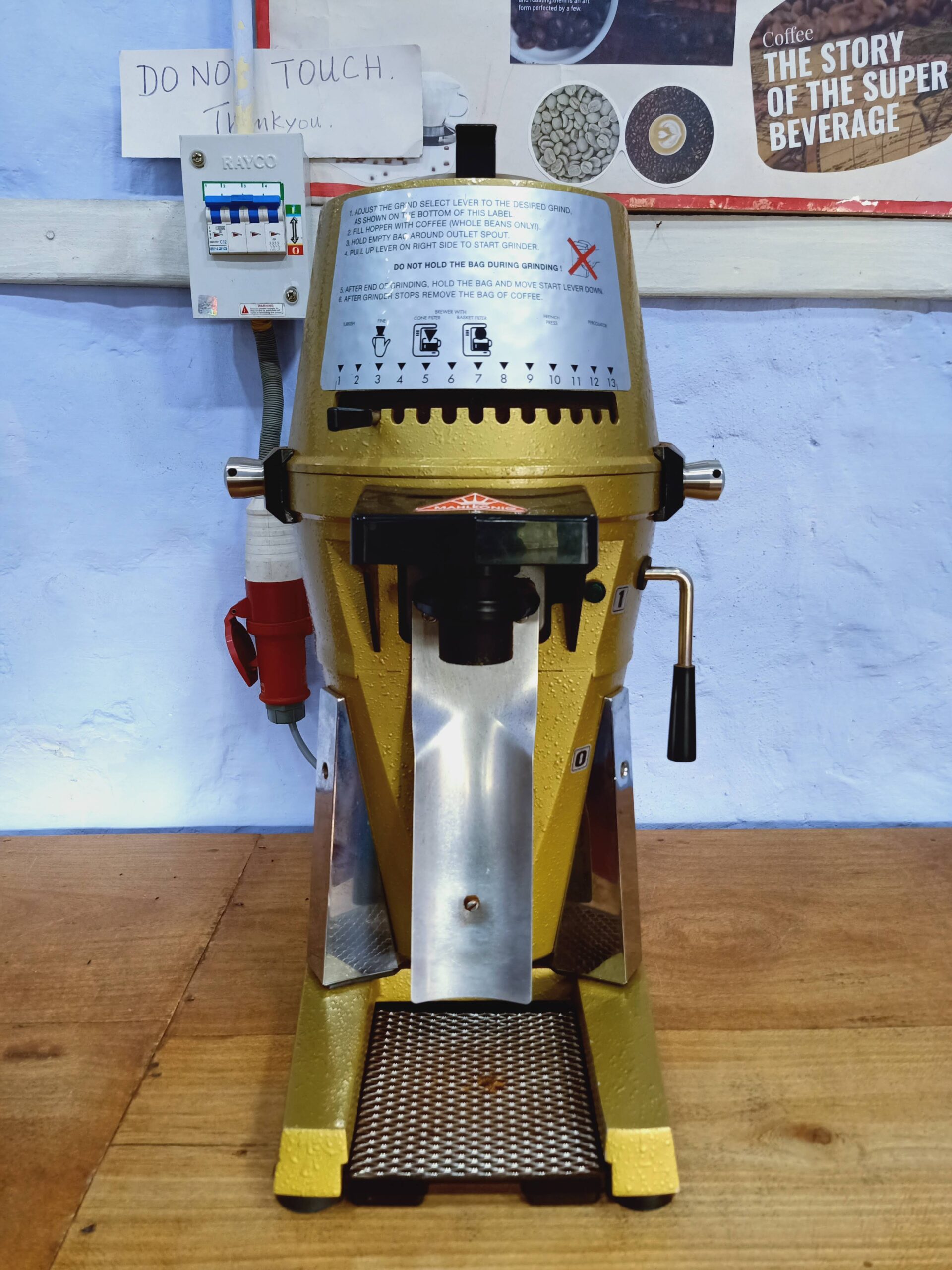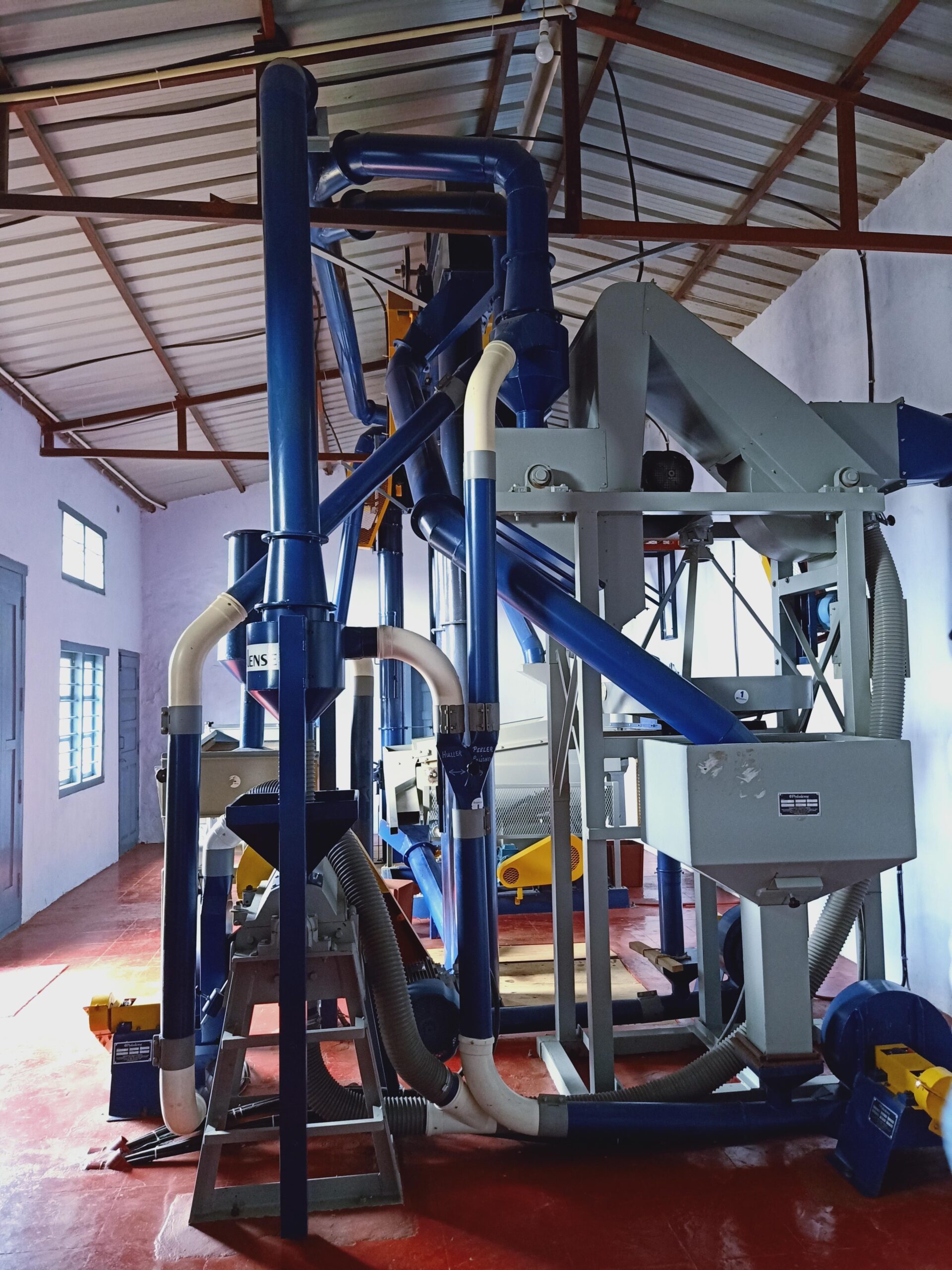 The highlight of the trip was the lake situated in the estate! It was just so picturesque…almost like a painting where you see the reflection of the trees and the cabin in the waters! Needless to say, we spent maximum time there clicking tons of pictures!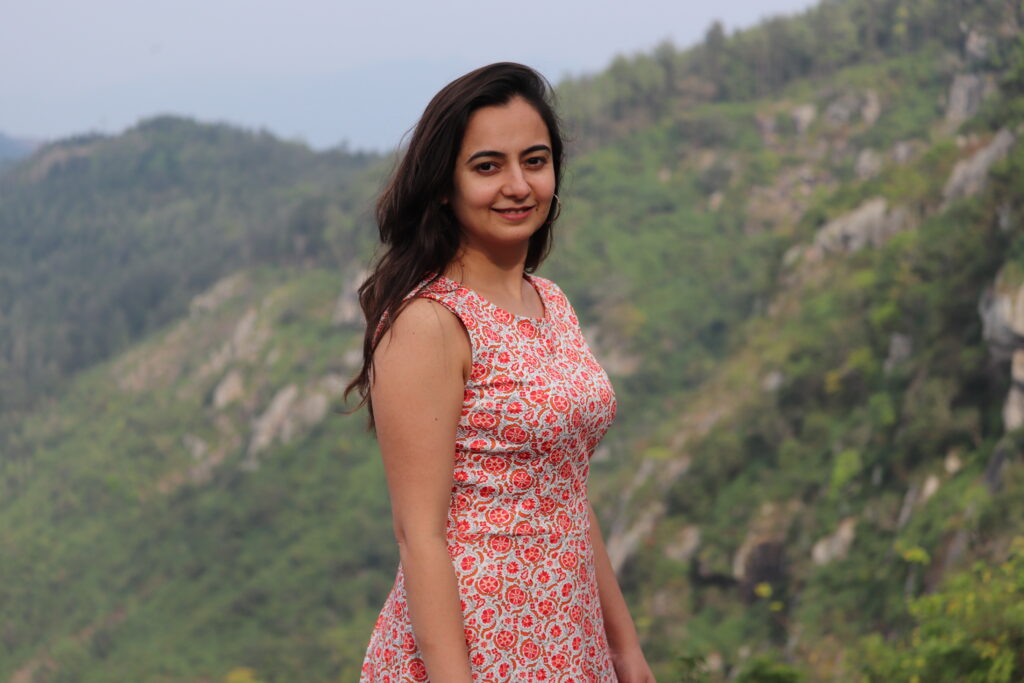 The estate also has a museum, view point, a café and a gift shop. We hogged hot sandwiches and cold coffee at the café and shopped for coffee scrub and local coffee too! Over all, a very pretty place to spend a lazy afternoon!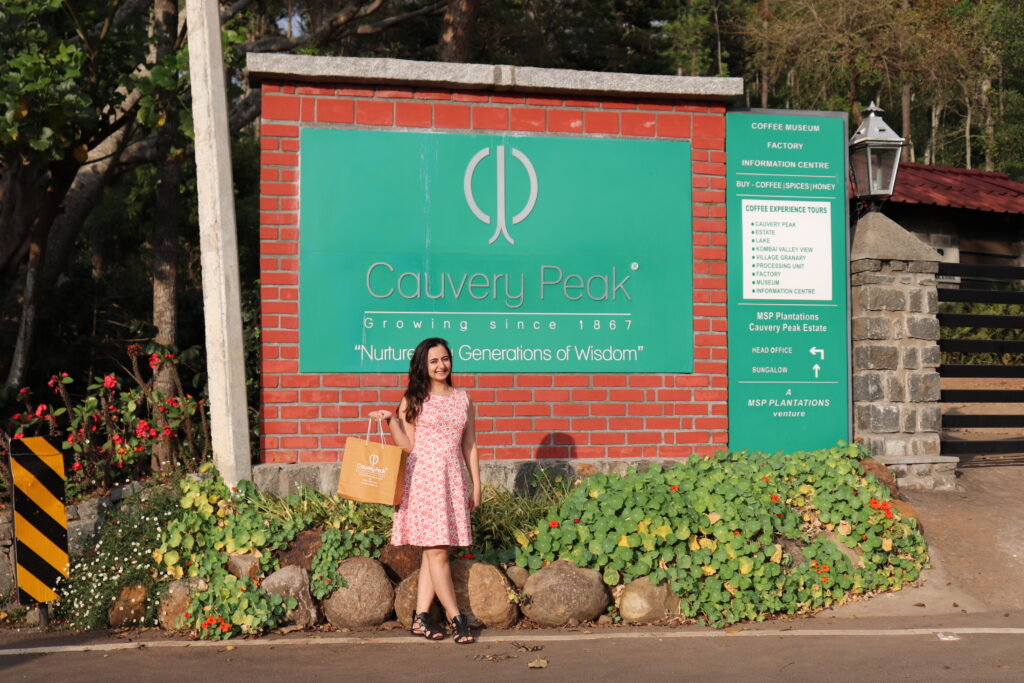 More Shopping!
While coming back from Cauvery Peaks, we stopped at a local shop to buy a couple of shirts for Ram. (He has decided not to buy clothes since he believes they would be absolutely useless after he slims down! So basically he hasn't shopped since quite a while and keeps wearing same old tees, waiting to slim down while eating those rasmalaais!)
After a few words back and forth, he finally agreed to buy a shirt only if I let him buy a black one! (He wears a lot of black to look thin! And now he flaunts a beard too, to hide his chubby cheeks! It is so amusing and exasperating at the same time; to see him go great lengths to look skinny…but the stubborn bugger would neither eat right nor work out! 😛 )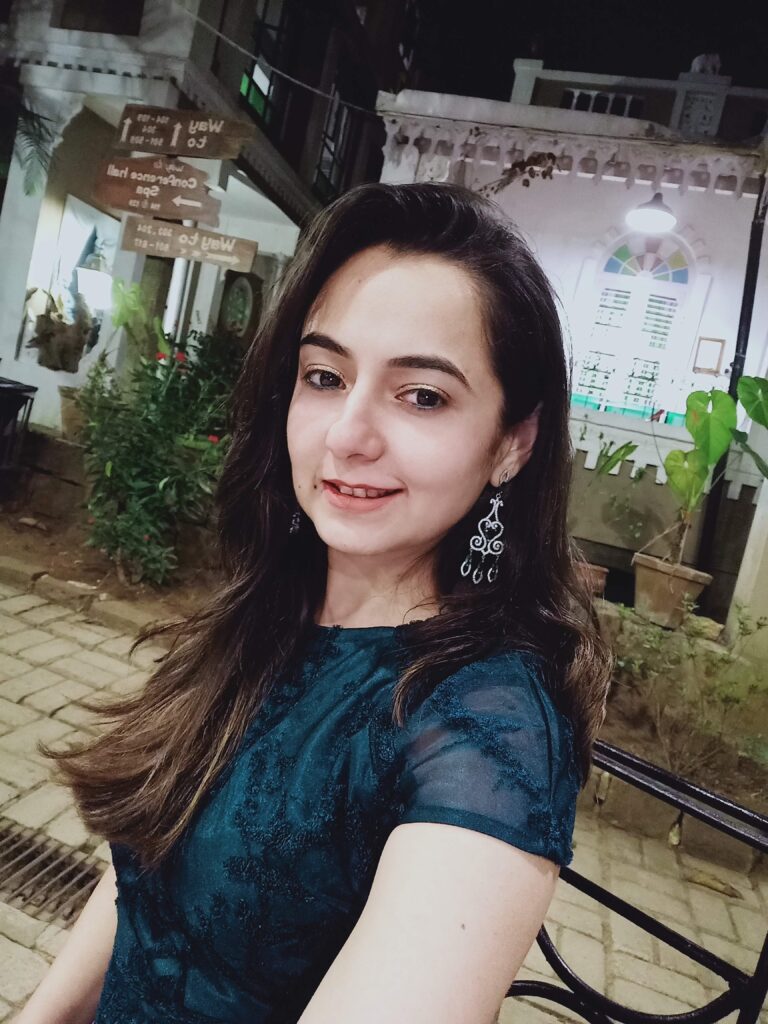 Date Night!
I absolutely love the birthdays and anniversary dinners coz those are the times when you forget all the siyappas happening in life and focus on just one thing! THE most important thing! FOOD! (Okay! The company too! 😀 )
As usual, we clicked a lot of pictures, ingested crazy amount of food and retired to the room! Ended up pulling an all nighter with me yawning every five minutes while listening to Ram sing all 'Kishore Kumar ke dard bhare nagme!'
What do I say…life's good! God has been kind! 🙂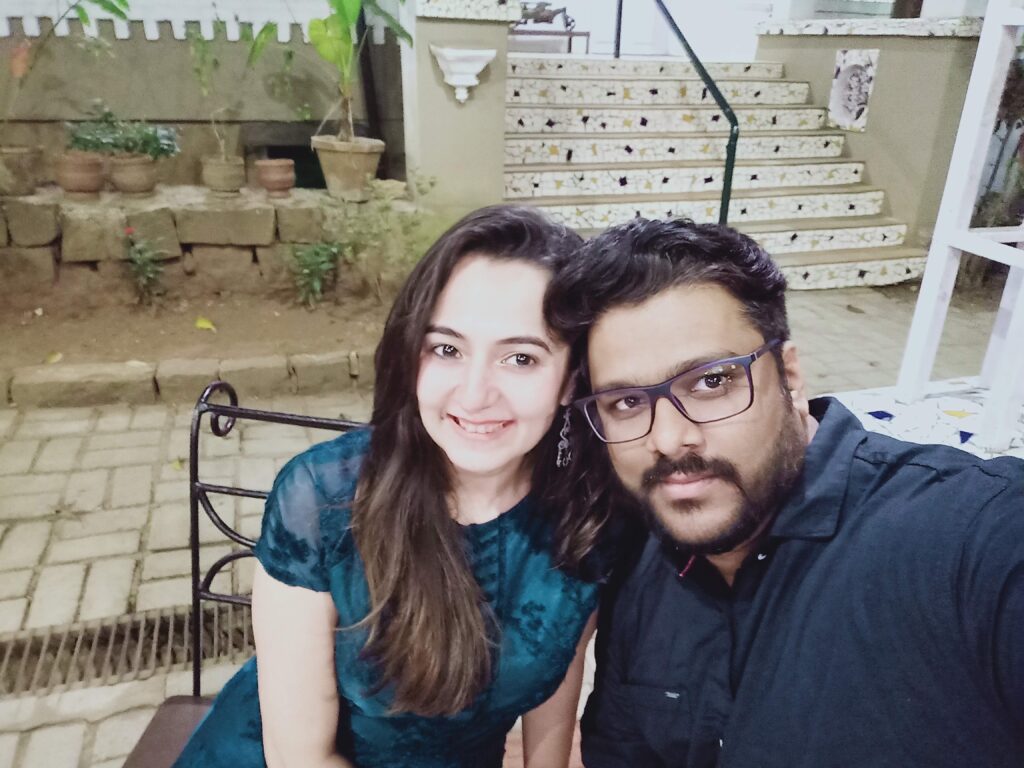 My Favorite Time
Actually, there's two from this trip! First was one lazy afternoon, when I woke up a bit earlier than Ram from my post breakfast nap and went to the play area where Riddh and Dhruvi were playing. Let me paint a picture for you…..imagine being surrounded by tall trees, I mean TALL trees…birds chirping…it's neither sunny nor cloudy…that perfect pleasant weather….Dhruvi and Riddh on the swing…Me sitting in the amphitheater in my pajamas witnessing the trees dance to the music of the wind…THAT! That was my favorite. 🙂 My leisure time in the lap of nature! (And then I committed the crime…..of whipping my cell phone out and capturing it. The best moments are the ones that are not captured…but I guess I'll forgive myself for this one! 😀 )
Second favorite is the time when we celebrated our anniversary! Post dinner, after the kids slept, we spent a lot of time just lazing around listening to good music and then, out of no where Ram was possessed by the holy spirit of Kishore Kumar! (Again, guilty of capturing it, makes revisiting and embarrassing Ram easier! 😀 )
Missing The Travelgasm!
Dil Dhoondta hai…Phir wahi…Fursat Ke Raaaat Din…
Gosh! How I miss holidaying in the hills or vacationing on the beaches! No clue when we'll be able to travel again! So stuck at home doing the dishes and surviving on Khichdi and Dal-rice! (Yup! Mum left for my brother's place!)
Anyways! Let's hope we get to spread our wings and fly away super soon! But for now, let's focus on staying healthy!
Also…
STAY THE….(Ah whatever…I'm desperate for a holiday too!)
P.S.: When was the last time you went for a holiday?