A regency-era tale of star crossed lovers! Fiery romance between feisty characters who are torn apart between doing the right thing and the inevitable doom! And isn't how much you want something directly proportional to how much you can't have it?! So after the chase, the pull, the thrill, they eventually give into the temptation and lose everything they worked for and stood by their entire lives…on top of that, they say intense stuff like "You're the Bane of My Existence and the Object of All My Desires!"

*SIGHHHHHHHH*!!!

People just cannot stop gushing over #Kanthony and can we blame them???

  Indians especially rejoiced at the fact that Kate is apne Sharma Ji ki beti!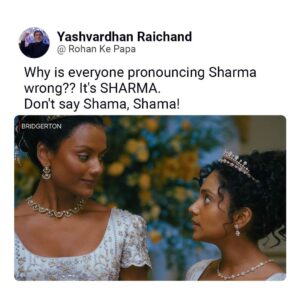 It is funny how Bridgerton Season 2's initial reviews called it 'a pale version' of its predecessor! And then, out of no where, within no time it became a total sensation! A rage! A wave! Bridgerton season 2 is smashing all records on Netflix with 251.7 million viewing hours and grabbing the title of the most-viewed English-language TV series!  The memes machine went full throttle and added fuel to the fire! And yours truly is consuming ALL the Bridgerton bits available and is part of a Bridgerton Facebook Group too!


You've got to be there to witness the crazy amount of fan following this season has and how fondly folks there talk about the characters and the people playing the characters!

(Especially Jonathan Bailey!

)
Also, can you imagine they have Bridgerton themed balls now where people dress up and The Queen even "chooses a diamond"!

How crazy awesome is that, right?

Bridgerton Effect!
As you already know, everything influences me and my life, starting from the book I'm reading to the series I'm watching! Consequently, Bridgerton S2 had to have an effect on me! I was watching Episode 7 and gowshh I was overcome with such strong emotions that the moment the episode ended, instead of moving to Episode 8, I ended up having an enraged monologue with the bathroom mirror and then I thought, why not put it out in the universe! It's been long since we talked, right hon? 😛 So, let me say it out loud!
Bridgerton Season 2 is DISASTEROUS….FOR MY MARRIAGE!
There, I've said it!
It just isn't fair! It's not, No Sir! I truly believe that Chris Van Dusen should not show stuff that could possibly ruin marriages! The burning chemistry, the yearning, the thrill; Gowsh, I feel it is something I never had!

And it is not that I got married to the person my parents selected, like most Indians do! Mine was a love marriage!

And to add fuel to the fire, the stuff my BOF told me is straight outta Kabir Singh! Looks like I was the only one following the rules!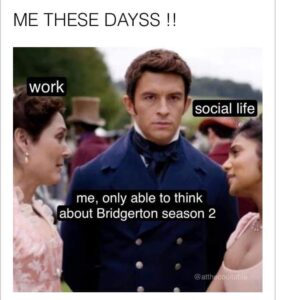 My BOF!
People have BFFs, currently I have BOFs! Bridgerton Obsessed Friends! 😛 So, I was talking to one such friend and she told me how she could relate to how Kate & Anthony felt in the show, especially the way they 'breath each other'! And duck my luck! I couldn't relate! 😧 Now that concept is totally alien to me!

"Breath Each Other!"

She then went on describing the kind of crazy adventures she had with her then boyfriend! (now husband!) He was her senior in college! The stealing of glances, the attraction, the desperation and things they used to do, the places they used to do! Damn! And I could not believe my eyes! (We were whatsapping! 😀 ) Just listening to their story made me go all WHOAAA!!

You know why I couldn't relate to any of it? Because I listened to my mother!

Aren't we all taught about the 'dos' and 'don'ts' since childhood? The clear cut rights and the wrongs? We are all categorically trained in restraint! But no one ever told us how exciting or adventurous or fun, the wrongs are! 😛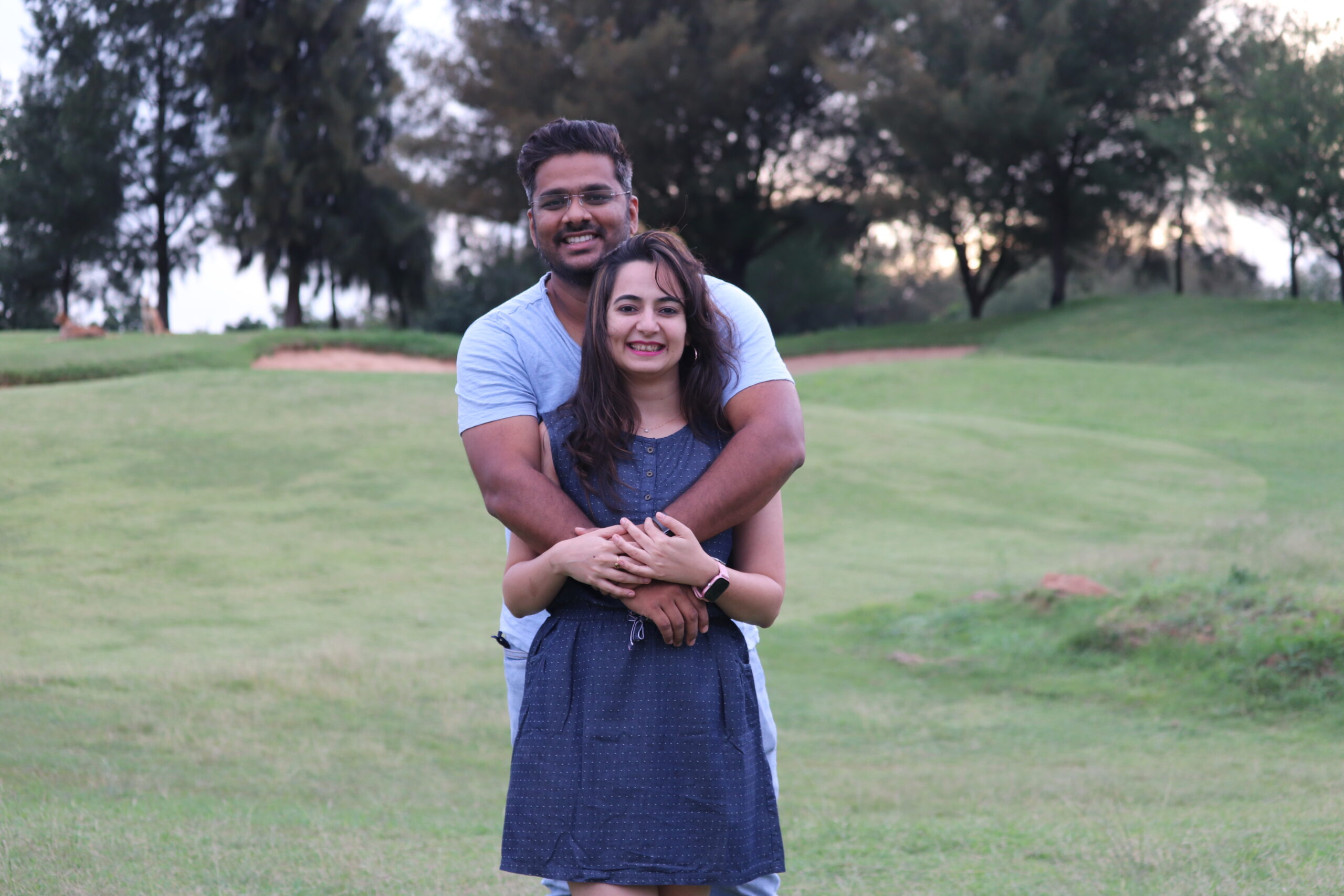 Ram & I
If you've read my story, you know that after knowing each other for 5 years, the very first time Ram and I met was at the airport, when I went to receive him with my family! So from Day 1 my family was in the picture! It is so sad that my first words to him in real were "At least hair color kar leta!" looking at his grey strands!


Sure, I would be lying if I say that I did not experience the excitement of seeing him for the first time in real! Gowsh! It was beautiful and how I wish to experience it again!

But all other feelings were overpowered by one; "I hope my parents like him!"
Later that trip, we did have a lot of time together without the family but it was mostly about knowing each other 'in real' and wondering how it would go! How my family, friends, relatives would react to every thing! But honestly, I cannot blame them for depriving me of the 'thrill'! Ram & I were too naïve and 'sanskaari' to really go bonkers! (Guess what! I think parents just assume that you'd eventually give in because we were pushed to get married at the earliest anyways! 😛 )
Now I feel, did I just miss the entire 'maddening passion'/ 'couldn't keep our hands off each other' phase?😳 Or may be we did have it but it all feels like a blur to me at this point! Boy! How I wish to do it all again! And I promise I would change the things I did! (or 'did not do'  to be precise! 😛 ) But there are pros and cons to everything right? So, just for the heck of it, let's explore and analyze some scenarios! (Coz frankly, I've nothing better to do!

)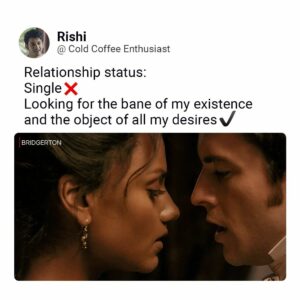 Scenario 1
Let's just assume that IRL I did not leave the party at 7 PM and experienced the freedom, the choices, the rush, the pull, the thrill and all those crazy emotions! And then finally meet that crazy smooth mofo who is so dangerously attractive that you wanna be tricked into things!

So, one thing leads to other….and then what? After a few encounters, the rascal would move on! Just because he can! He's got skills, right?! Why would he settle for an island when he can conquer the world?! So I get a heart break.

Oh, wait! There's part B of Scenario 1!
May be he has already conquered the world so he settles for this island but then what's the guarantee that he will not go island hopping after settling down? Again, just because he can!

Either ways, I get a bloody heart break!

(Not literally…well hopefully! Or that would be total serial killer bullshit!

)
Pros: I get an adventure to remember!

Cons: I get a heartbreak!

Scenario 2
Leaving the party at 7 pm or staying till 11, I meet a guy like Ram who is neither a smooth talker nor a womanizer; straight forward, honest and loves me like no one ever can. (Okay, He's funny! Very funny in fact, Can't take that away from him!

) So, we get together and he builds his world on this island!

Cheers to happily ever afters!

Pros: He will always love me and be loyal all our lives!

Cons: I will never be womanized!


(You know what I mean, right?

) He will never look at me like a predator looks at its prey!

And honey, don't we all wanna be swept off our feet and be smothered with blatant flattery and be seduced like no tomorrow?!

Okay, I know how stupid I sound…BUT DON'T WE!?

Scenario 3
Adding this one against my will coz I'd like to believe that no one 'gets it all'!

But let's just say, due to a glitch in the matrix you meet that crazy smooth womanizing mofo and he falls truly-madly-deeply in love with you and settles down for good! Now, how beautiful would that be!

Pros: You get to live a Fairytale Romance!

Cons: I'D HATE YOU!! Like, A LOT!

Conclusion: No one can make a woman happy unless she is in scenario 3! If she has love, she would dream of crazy shit like I do and if she has a guy looking at her like a predator looks at his prey…what a bloody creep!

We all deserve pristine love, now don't we hon?!


On second thoughts, even the woman in scenario 3 would figure out a way to be unhappy…if she really wants to!

Correction: No one can make a woman happy who has decided to be unhappy!

(Who might or might not be me!

) Speaking of which….
The Ideal Partner 
Funnily, just a couple of months back I announced that Ram & I are not ideal partners for each other! I was supposed to have an eccentric partner…an artist…preferably a DJ…who is so passionate about his work that he is whimsical! And he is as passionate about me as he is about his art! We're both intense people and so we have most violent fights and then there's and make up s….stuff, make up stuff…like loads of it!

The relationship is so doomed and disastrous that it is beautiful…in a very poetic way!

We're both "vex each other" and are "bane for each other's existences and objects of each other's desires!"

Getting it?!

Ram goes, "Look, I don't know about you but I got an eccentric and whimsical artist for a partner! And it is too late to find what you're looking for and so your story is doomed too…in a very poetic way!"


(The bugger knows exactly how to kill my mojo, doesn't he?!)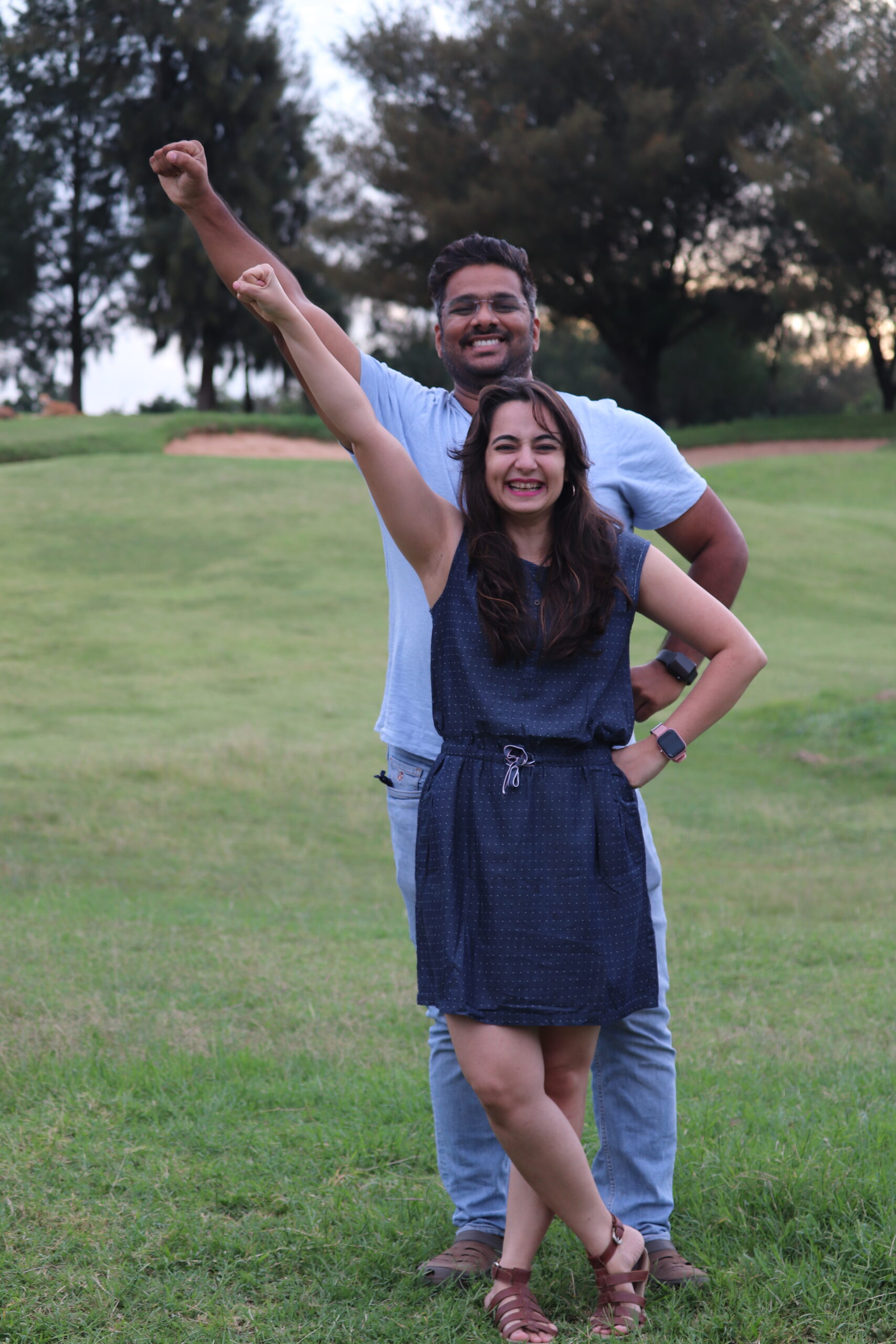 Opposites Attract (& then they Attack!) 😛
We always hear 'opposites attract' and in some ways we are quite opposite, Ram & I! For instance, I'm an extrovert, he is an introvert. (Selectively introvert if I may add!)  He's an early bird and I'm a proper night owl! I love to move about, explore the places while he wants to stay indoors even on vacations…and a lot of other stuff like that! But one thing we got in common is; we're both very calm, chilled out, peace loving and easy going people!
Imagine, we hardly ever fight! No vexing each other! I wonder if it's because we don't have many reasons to fight! (Or may be we're just lazy…too lazy to fight!) As a matter of fact, we fight twice or thrice a year and it would last for 6-7 hours max! Eventually, one of us would crack say sorry and then cuddle up! So there is literally no blazing stuff like 'bane of my existence'…(Okay, I should stop repeating this line!

)
On the brighter side….we're always happy and there's a lot of cuddling up! LOTS! But that DOES NOT make me happy, right? Coz who wants things they already have! So, what do I want? An eccentric, whimsical, borderline psychotic BUT passionate partner who would be 'bane of my existence'!

(Last time! I promise!

)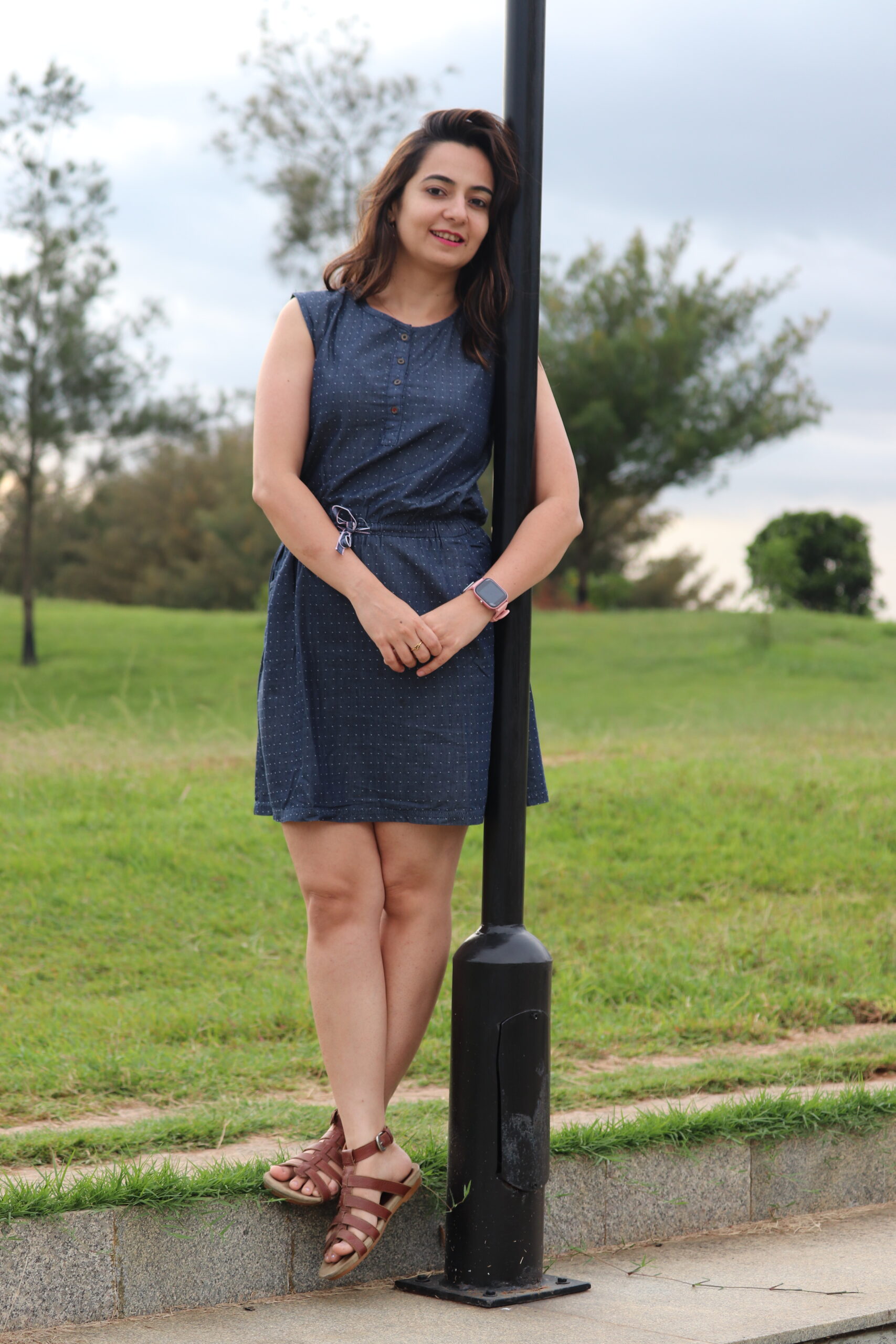 Not KIDding!
Funnily, I'm at a stage in life where if I go to a pub and there's a bunch of people dancing, all that comes to my mind is…would Riddh and Dhruvi go to parties like this?! Of course they would! And then? Well, I'm really confused! I don't know what my advice should be! Do I tell them to make hay while the sun shines? Explore the world? Sow your wild oats? Or preach restraint like my parents did!
In a way, I feel I don't want them to miss what I did but I want to protect them too! Gowsh, I wouldn't want any of my babies to have a heart break! Na na! Never! But once you enter the treacherous waters…there's hardly any control, right?
Honestly, I want them to have fun but safeguard them from the mess too! But how do we get THIS without the risk of THAT? Thankfully, I have time! By the time they would reach that age, I will have my answer ready!

(Hopefully!

)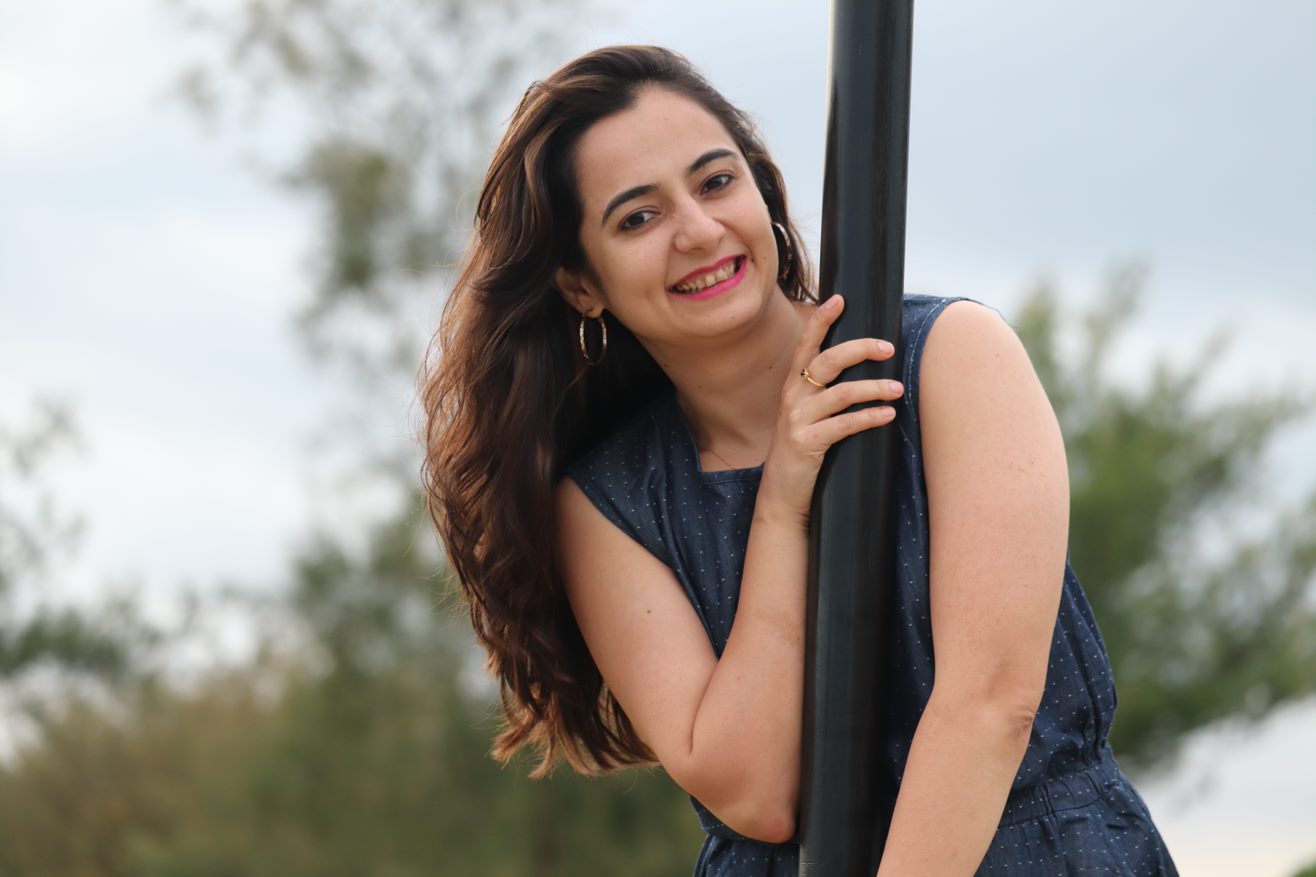 Wrapping up!
Coming back to my situation, there is literally nothing I can do! Therefore, what I'm gonna do is, be enchanted by all these romanticized series' and novels and then bug Ram with 'why on earth are we not like that?'! I will crib, cry and sulk for hours and NO ONE CAN STOP ME FROM DOING THAT!

However, after I'm done with that….Imma cuddle up and feel safe and blissful…in his arms…
….and wish the same for my kids. 🙂
P.S.:  Ram's strongly advised me to not publish this blog because he believes that kids are going to use this blog as leverage and fight with me when it's time! 😛 But I'm a woman after all… tell me what to do and I'll be forced to do the exact opposite!

P.S. again:  As a matter of fact, I was shell shocked when BOF told me that Jonathan Bailey (Anthony Bridgerton) is gay in real life! While I was amazed at how well he acted as a hetro male character, my friend was going on an absolutely different tangent! She was super thrilled to hear that he is gay because NO OTHER GIRL WOULD GET HIM, IF NOT HER! 😛 Gowshhhh! Do I love my friends!

They're my friends for a reason, nai?! 😛 Btw you can't blame her! Just look at this munchkin of a man!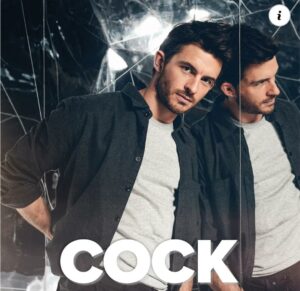 As for you, tell me, what do you believe in? Old school or modern? Free rein or restraint? What would you preach?! 😛 Pop in the comments!